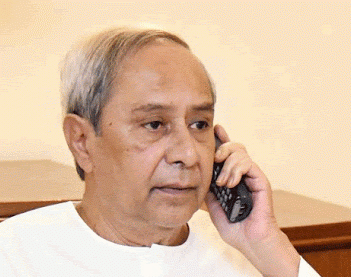 Bhubaneswar: After completion of three years of his fifth innings, Chief Minister Naveen Patnaik has all set to form his new team making a complete revamp of his Cabinet.
For the first time in his tenure as CM of Odisha, Naveen asked all of his Cabinet colleagues to step down.
There were 20 ministers in the state council of ministers, of which nine were given minister of state (MoS) status.
According to sources, these are the new Members of the Council of Ministers.
Cabinet Ministers are Jagannath Sarka, Niranjan Pujari, Ranendra Pratap Swain, Pramila Malik, Usha Devi, Prafulla Mallick, Pratap Kesari Deb, Atanu Sabyasachi Nayak, Pradip Kumar Amat, Naba Kishor Das, Ashok Kumar Panda, Tukuni Sahu and Rajendra Dholkia.
Ministers of State are Sami Ranjan Dash, Aswini Kumar Patra, Pritiranjan Ghadai, Srikanta Sahu, Tusharkanti Behera, Rohit Pujari, Rita Sahu, and Basanti Hembram.
As many as 11 Ministers have been dropped from the new council of ministers. The leaders are– Bikram Keshari Arukha, Padmanabha Behera, Pratap Jena, Arun Kumar Sahoo, Sudam Marndi, Susanta Singh, Dibya Shankar Mishra, Jyoti Prakash Panigrahi, Premananda Nayak, Raghunandan Das, and Padmini Dian
While some of the Ministers were dropped as they were in controversies in the recent past for their alleged involvement in crime cases, few others dropped due to their low performance.
BJD leaders said that some of the senior leaders, who were dropped from the cabinet, will be given key roles in the organization aiming at the 2024 general elections.
Similarly, Assembly Speaker Surya Narayan Patro has also resigned from his chair. The Speaker has submitted his resignation to deputy speaker Rajani Kanta Singh.
Senior BJD legislator Bikram Keshari Aukha is likely to be appointed as new Speaker while Prasanta Kumar Muduli and Saroj Meher will be the government chief whip and deputy chief whip, respectively.
The new ministers are scheduled to take oath at Lok Seva Bhawan Convention Centre at 11.45 AM on Sunday.