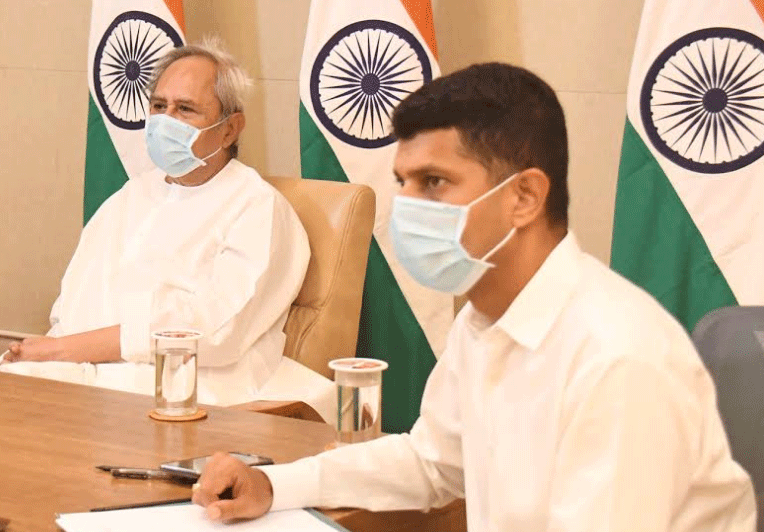 Bhubaneswar: A state-of-the-art bus terminal will be built at Khannagar in Cuttack. It will cost Rs 75 crore.
Chief Minister Naveen Patnaik announced at the meeting that the bus terminal would be named after the great freedom fighter Netaji Subhas Chandra Bose.
The function was inaugurated by Chief Minister Mr.Patnaik. Secretary to Chief Minister, V K Pandian conducted the meeting. It will be implemented under 5T of the State Government.
Netaji's birthday will be celebrated on January 23 and this year marks the 125th anniversary of Netaji's death.
Netaji Subhash Chandra Bose, one of the leaders of our freedom struggle and a great fighter, was born in Cuttack Oriya Bazaar and educated in Cuttack.
The State Government has decided to set up a state-of-the-art bus terminal in Khannagar as the Badambadi bus stand is facing traffic congestion and public and passenger problems.
At the state-of-the-art bus terminal, the chief minister ordered a special kiosk to inform the public about Netaji's life and struggle.
Various motifs and paintings will be displayed at various points in the terminal to promote Netaji's ideals and biography. The bus terminal will have all kinds of state-of-the-art facilities for the convenience of passengers.
It will have a large terminal building, a regular bus bay, a local and a bus service area, a vehicle repair and maintenance block, and four-wheel drive and auto parking.
A three-storey terminal building will be built on 1,18,000 square feet, which will include a passenger lounge, a food court, a Cloak Room, a ticket house, an e-vehicle charging point, rainwater storage on the roof and a solar panel. The terminal will have 190 buses at a time.
There will also be an Integrated Information Management system for the convenience of passengers. It was decided at the meeting to extend the Ring Road by another two kilometers for this construction.

The meeting was attended by Chief Secretary, SC Mahapatra, Development Commissioner, PK Jena, Principal Secretary Housing & Urban Development, G Mathivathnan, Principal Secretary, Commerce and Transport, M S Padhi, Principal Secretary, Finance, Ashok K Meena and other senior officers.