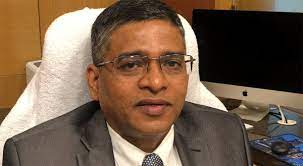 Bhubaneswar: Over 65.68 lakh beneficiaries have been cumulatively vaccinated in State by Sunday, including 1220 beneficiaries at six active sites– all Covaxin, in the 18-44 age group.
ACS Health & Family Welfare Pradipta Kumar Mohapatra reviewed vaccination management with senior officials of the Department where it was revealed that as many as 65, 68, 649 beneficiaries have been vaccinated across the State so far of which 3,26, 709 were Health Care workers (HCW) with first dose and 2,75,794 with the second dose.
The Front Line Workers (FLW)s who have been administered the first dose so far are 2, 35, 570 and second dose are 1,66, 188.
In the 18-44 years age group, first dose has been administered to 1,37,362 and while in the 45 years and above 44, 12, 300 have been give the first dose and 10, 14, 726 with the second dose.
Odisha has received 70, 95,140 doses of vaccine and has utilized 65,42,754 doses out of Government of India quota. Odisha Government is also purchasing vaccines from its own funds.
The Centre has so far provided more than 20 crore vaccine doses 20,28,09,250 to States and Union Territories free of cost.
In fact vaccination forms an integral component of the comprehensive strategy of Government of India of containment and management of the pandemic.
Implementation of the Liberalized and Accelerated Phase 3 Strategy of Covid-19 Vaccination has started from 1May 2021. Under the Strategy, in every month 50 per cent of the total Central Drugs Laboratory (CDL) cleared vaccine doses of any manufacturer would be procured by the Union government.
It would continue to make these doses available to the State Governments totally free of cost as was being dome earlier.
States with negative balance are showing more consumption (including wastage) than vaccine supplied as they have not reconciled the vaccine they have supplied to Armed Forces.
Furthermore, nearly 51 lakh (50,95,640) vaccine doses are in the pipeline and will be received by the States and Union Territories within the next 3 days.