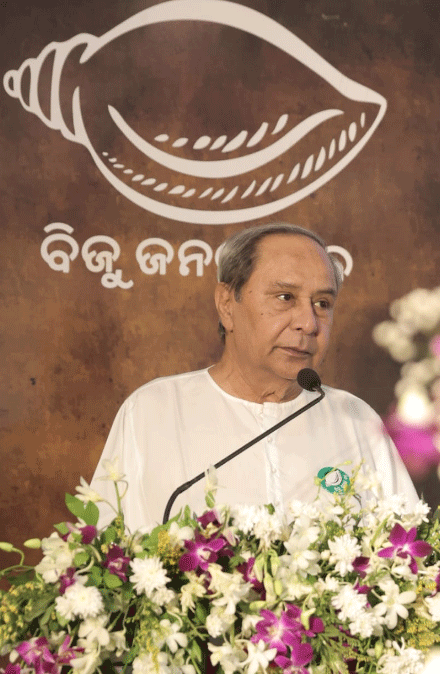 Bhubaneswar: After registering a massive victory in the Jharsuguda by-poll, BJD Supremo and Chief Minister Naveen Patnaik Saturday strongly slammed the BJP saying single or double engine is not important, good governance is more important.
Shri Patnaik said this while addressing party leaders and workers after his party registered a landslide victory in Jharsuguda by-poll, whose result was declared on Saturday.
Shri Patnaik said, "Single engine or double is not important. From people's point of view, governance is important. Good Government, Pro-People Government always wins."
"Those calling people of Odisha lawlessness, are working against our state. Those who insult our sisters, mothers, and daughters because they dared to enter into public space, are working against the people and their prosperity. People of Odisha never forgive them," he said indirectly hitting out at the BJP leaders.
During the Padmapur by-election, the opposition disrespected the women. They have abused BJD women candidates in bad language. Be it Padmapur or Jharsuguda, they have abused the girls, who have lost their fathers, Shri Patnaik said.
In every by-election, they have been criticizing Mission Shakti leaders, grassroots workers and mothers, he said.
Stating that history is the witness for such behaviour of the opposition, the Chief Minister said people of Odisha have never tolerated such disrespect towards women.
"Daughters are our pride and Biju Janata Dal has always encouraged participation of women in public life. Mison Sakti has provided their platform to speak strongly for their rights," the BJD Boss said.
Mission Shakti has empowered them by bringing them out of the four walls of the kitchen. However, Opposition parties have always been against women empowerment. This is a dangerous trend. The people of Odisha have always disliked such behavior and rejected them, he pointed out.
The CM urged his party workers to work together for the betterment of Odisha, for democratic values, for cultural dignity, for the respect of mothers and their rights.
The Chief Minister said his party will always stand with the people of Odisha for the empowerment of Odisha specially the vulnerable section and women.
He congratulated the BJD workers for their dedication and sacrifice and said, "This is the victory of the people of Jharsuguda and women empowerment."
"I want to thank lakhs of BJD workers for the victory. I respect the efforts and sacrifices they have made in such a heatwave condition," he said.
He assured that BJD will further strengthen its efforts for the development of Jharsuguda region. The trend of developmental work initiated by Nab Babu will be taken further, Shri Patnaik added.
Naveen started and ended his speech with Jai Jagannath. Notably, BJD candidate Deepali Das defeated her nearest BJP rival Tankadhar Tripathy by 48,721 votes in the by-poll.