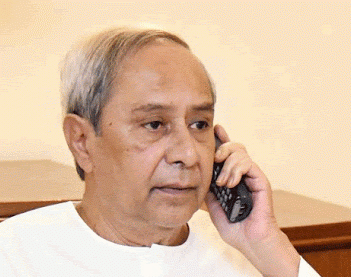 Bhubaneswar: Chief Minister Naveen Patnaik skipped the crucial Governing Council meeting of NITI Aayog held under the chairmanship of Prime Minister Narendra Modi in New Delhi on Saturday.
Official sources said the Chief Minister was not able to attend the meeting due to prior engagements. Though no official statement has been released by the CMO, sources said that Patnaik has prior committed engagements to review performance of four departments on Saturday.
As his Government is going to complete four years of current five-year term on May 29, 2019, Shri Patnaik has been holding meetings to review the performances and implementation of promises made in the election manifesto 2019 since May 22.   
The Chief Minister on Saturday reviewed the performance of Mission Shakti, Skill Development & Technical Education (SD&TE) and Tourism departments.
The Biju Janata Dal (BJD), led by Shri Patnaik has been maintaining equidistance from both BJP and Congress. Besides, it has also already distanced itself from the possible Third Front.
However, political pundits saw this move with a different eye. After a meeting with the PM, the CM has announced that he is not going to join the Third Front and to attend the inauguration of the new Parliament building. So, there is a message going out to the public that BJD has a good rapo with the BJP. To give a different message to party workers and the public, the CM might have decided to skip the NITI Aayog meet, they said.
Notably, the Chief Ministers of 10 other states including Punjab, Delhi, Telangana, Bihar, West Bengal, Tamil Nadu, Kerala, Rajasthan, and Karnataka have skipped the NITI Aayog meeting. All these states are ruled by non-BJP political parties.