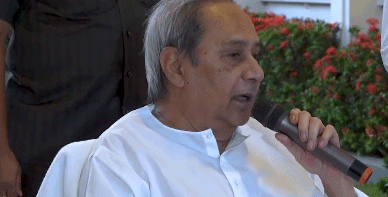 Bhubaneswar: The Governing Biju Janata Dal (BJD) led by Supremo Naveen Patnaik has already started its exercise for the big battle due for 2024. Naveen is planning to revamp its organisation to further strengthen the party and also the Government, BJD insiders said.
For the beginning, the Chief Minister has started discussion with the party's District Observers. Though the Governing party has recorded an outstanding performance in the recently concluded Panchayat and Urban polls, the BJD boss has asked the District Observers to submit a report about BJD's performance in their respective district.
Mr.Patnaik has held one-to-one meetings with Observers from nine districts, including Koraput, Malkangiri, Kendrapada, Balasore, Nayagarh, Angul, Nabarangpur, Dhenkanal and Sundargarh at Naveen Niwas here on Saturday. He will meet other observers in phases. The meeting will continue in stages until Monday. The Governing BJD has 33 organizational districts.
"Our party President has asked one by one about the Panchayat and Urban poll outcomes. He asked the reasons behind the party's victory and defeat in the twin polls. Emphasis was given at places where party has lost the election. How the party can be strengthened was also discussed at the meeting," said senior BJD leader Pratap Kesari Deb, who is party observer for Balasore district.
The BJD Supremo has also asked about the urban poll result. If there is any lacuna in micro-management or not, etc also figured in the meeting, he said.
"After holding a detailed review of the party's performance in the dual polls, the party chief has asked us to submit a detailed report within 10 days," said another BJD leader and Minister, Commerce & Transport, Padmanabha Behera.
As party's President, he usually took similar meetings with the District Observers soon after elections. In this process, he is holding meetings with the District Observers phase-wise, said BJD leader Debasish Samantray.
Party sources said the President is taking feedback about the party's organizational strength, performance in the panchayat and civic body polls, factors responsible in case of poor performance in local body polls and suggestions for course correction.
Based on the feedback received from the observers and other sources, the party would prepare a blueprint for the 2024 elections, they said.
The BJD is also in the process of making structural changes with more young leaders with sound organizational skill likely to be roped in to work for the party. Some of the senior leaders will be made in-charge of more than one district. The District Observers will uphold the organization and continue the momentum where the party had performed well, the insiders said.