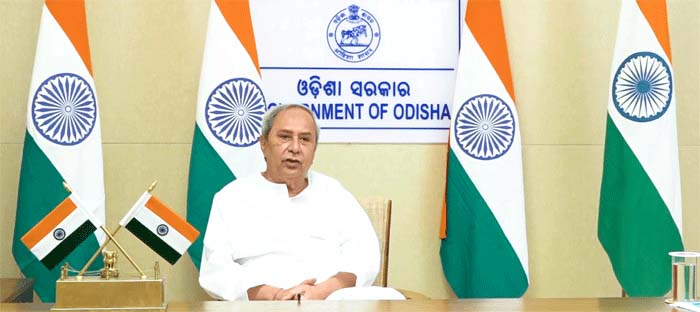 Bhubaneswar: Chief Minister Naveen Patnaik on Friday exhorted the people of the State to join hands and target its all-round development.
Addressing virtually the state level function to mark "Utkal Diwas'—day marking the formation of separate Odisha state—Patnaik said the state has entered a new era in the new millennium which is the age of development and welfare.
"The State will complete 100 years of its formation after 14 years. The entire state has taken a pledge to whole hearted ensure the development of the State. The voice of the people of the State is stronger today and by 2036 it will emerge as the best state and guide the country," the Chief Minister said.
Mr.Patnaik said that State's 5-T governance model has been acknowledged as a model initiative.
"From natural disasters to Covid pandemic, the state has become a model for having provided security to the people," the Chief Minister added.
The State Government is sincerely working toward providing houses and piped drinking water facilities to its people. It has also earned fame in the international arena for promoting sports in a big way and has become a leading state in industrial activities, Patnaik said.
He said the cultural diversity of the State is the biggest identity.
Invoking Mahatma Gandhi Patnaik said his ideals are the cornerstone of governance in the State.
"Providing the best facilities to the last person of the society is the motto of the State government. The Biju Swasthya Kalyan Yojna (BSKY) to provide best health care to the people has emerged as a model across the country. We have also endeavoured to provide the women their due in the society and at a time when the demand is to provide them their due, we have done it," Patnaik asserted.
The Chief Minister said the State has also done a lot to reduce poverty and unemployment and is lauded for its achievement.
Reposing faith in youth power, Mr.Patnaik said that the youth in State is brimming with trust and a confident lot.     
"Odia boys and girls are today earning fame in education, health, sports, science and technology. Our youth is our force and with their cooperation the State will progress further," he asserted.