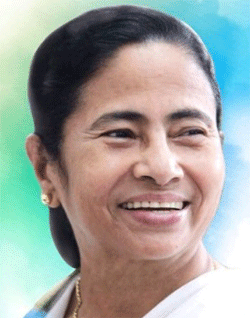 Bhubaneswar: Ahead of the crucial 2024 general elections, West Bengal Chief Minister and All India Trinamool Congress' Supremo Mamata Banerjee is likely to meet Biju Janata Dal (BJD) President and Chief Minister Naveen Patnaik here on March 23.
According to sources, Mamata will reach here at the capital city on March 21 evening on a three-day visit. After spending the night, on March 22, the Chief Minister will go to Puri and offer prayers at Shree Jagannath Temple there.
On March 23, before taking the return flight to Kolkata from Bhubaneswar, she is very likely to meet with Naveen Patnaik. However, Odisha CMO is yet to confirm it.
The possibilities of the one-to-one meeting between Mamata Banerjee and Naveen Patnaik has sparked speculation of the West Bengal Chief Minister's initiative to forge an alliance of regional parties for the 2024 Lok Sabha polls without keeping Congress in the fray.
Incidentally, on Friday afternoon, she is supposed to be having a one-to-one meeting with Samajwadi Party Chief Akhilesh Yadav.
However, Naveen had always maintained an independent identity of his as well as his party, where by keeping an equal distance with both BJP and Congress, he had never been vociferous in raising his voice on behalf of any camp on this count.
On the other hand, Trinamool Congress has been quite vocal against BJP and wants a unity of opposition parties, its definition of opposition alliance is the unity of regional parties without Congress in the game.
Now, all eyes are on the possible meeting between the two CMs.