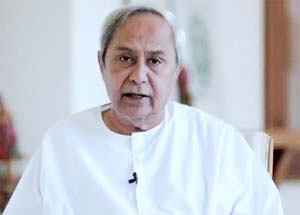 Bhubaneswar: Continuing its zero tolerance towards corruption policy, the State Government has given compulsory retirement to five more officials.   
The officials include one engineer, a CDPO, Anganwadi Supervisor, one police inspector and one revenue supervisor. With this, so far, 146 officials have been suspended or sent on retirement by the Government for indulging in corrupt practices.
Assistant Engineer of Integrated Tribal Development Agency (ITDA), Baripada, Santosh Kumar Das, is facing a corruption case. Odisha Vigilance had arrested him for possessing disproportionate assets amounting to Rs 2.80 crores including Rs 41.77 lakh cash. His properties include a two-storey building in Bhubaneswar, a flat in Sailashree Vihar, a half-constructed building in Kalinga Vihar and three flats in Balasore.
Child Development Project Officer (CDPO) of Balikuda in Jagatsinghpur district, Sarala Dei, is also facing a corruption case. She had been apprehended by vigilance while demanding and accepting a bribe of Rs 20,000. During the vigilance raids, it was revealed that she is in possession of 5 housing plots in Bhubaneswar, one plot in Pipili and two more plots in Jagatsinghpur.
Similarly, Anganwadi supervisor of Balikuda, Pratima Sahu, who faces corruption charges, has been told to go on retirement. She was also arrested by vigilance while accepting bribe.
Ramchandra Behera, police inspector of Police Training College in Angul, who is facing several allegations of inefficiency and indiscipline, has also been asked to step down from the service.
Moreover, Revenue Supervisor Hrudanand Sahu, working in tehsildar office in Keonjhar district, has been asked to go on retirement on corruption charges. He was nabbed by the vigilance while accepting a bribe of Rs 20,000 from a complainant.
It may be noted that the government recently dismissed a senior IFS officer and a senior IAS officer on corruption charges.