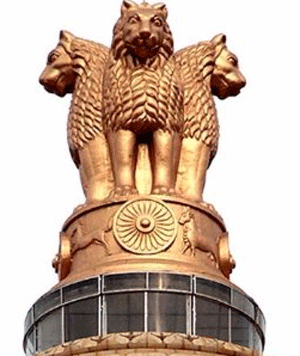 New Delhi: Union Government has decided to give a state funeral and observe two-days long National Mourning on the death of Bharat Ratna Lata Mangeshkar.
Ministry of Home Affairs announced here on 6 February that the Union Government has also decided that as a mark of respect, two days of state mourning will be observed from Sunday and Monday.
"During State Mourning, the National Flag will be flown at half-mast both days throughout India and there will be no official entertainment programs.
R K Singh, Joint Secretary MHA has communicated to all the Chief Secretaries and Administrators of Union Territories.
Mr.Singh in a message has said "The Government of India announces with profound sorrow the death of Kumari Lata Mangeshkar on 6 February, 2022."