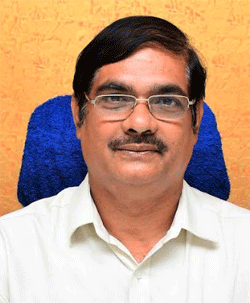 Bhubaneswar: Eminent Researcher, Pradipta Kumar Nanda has taken over as Vice-Chancellor of the Siksha 'O' Anusandhan (SOA) Deemed to be University here.
Prof. Nanda, who was formerly Dean (Research and Development) at SOA was functioning as Pro-Vice Chancellor of the university till his appointment as Vice-Chancellor.
Prof. Nanda had graduated from the VSS University of Technology (formerly University College of Engineering) at Burla in Electrical Engineering with First Class Honours in 1984 and obtained Master's Degree in Electronics Systems and Communication from National Institute of Technology (NIT), Rourkela, in 1989. He obtained his Ph.D in Computer Vision from IIT, Bombay in 1996.
He worked as a faculty at NIT, Rourkela from 1986 and became Professor and head of his department before joining SOA's Institute of Technical Education and Research (ITER) in 2009. During his tenure at NIT, Rourkela, he developed several laboratories and served as Principal Investigator of the Centre of Excellence on Industrial Electronics and Robotics.
Prof. Nanda's research interests involve Image Processing and Analysis, Bio-medical Image Analysis, Video-tracking, Computer Vision, Soft Computing and its Applications and Ad-hoc Wireless Sensor Networks. Currently, he is coordinating research activities in the Image and Video Analysis Laboratory at SOA.
Prof. Nanda has served as an expert member in NBA and DRDO selection committees. He has published 103 papers in various journals and conference proceedings and has authored three research books. He has visited UK, USA and Malaysia in connection with academic programs.