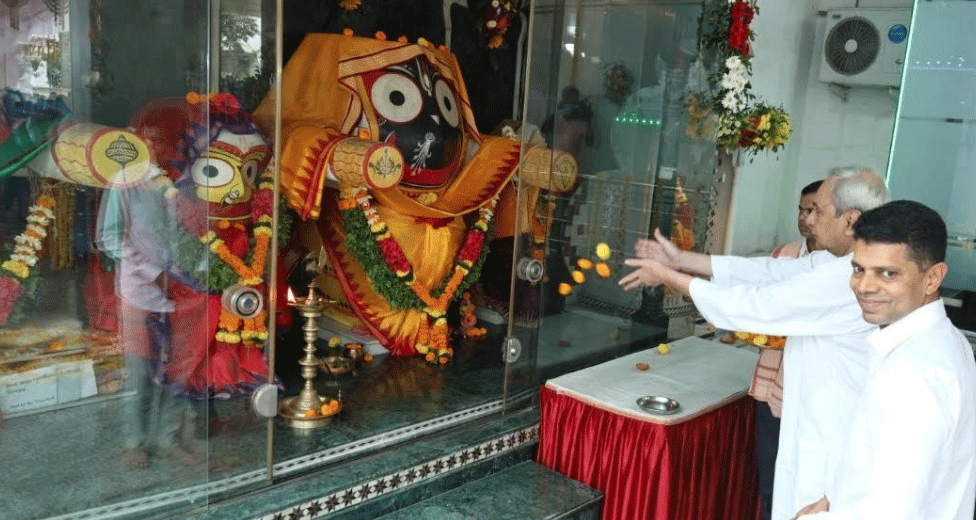 Mumbai:  Odisha Bhavan in Mumbai gets an expansion nod with the corner stone is laid by Chief Minister Naveen Patnaik
Odisha Bhawan, Mumbai is based at Vashi is providing  affordable accommodation in metro cities like Mumbai to government officials and the public coming to Mumbai for various purposes.
This building has 28 AC rooms and 4 AC dormitories. Out of these rooms, 16 2-bed AC rooms and 2 AC dormitories are intended for Odia people coming for treatment of chronic diseases like cancer in Mumbai.
The economically weaker sections of Odisha are particularly benefiting from this accommodation facility provided by the government at a discounted rate.
However, there has been a demand for a long time from the people of Odisha and various Odisha organizations in Mumbai to arrange more rooms for patients in Mumbai Odisha Bhavan.
On this occasion Additional Chief Secretary Home Sanjeev Chopra, Chief Minister's Secretary 5T VK Pandian, officials of Public Works Department and IDCO and representatives of various Odia organizations in Mumbai were present.
Once this extension of Odisha Bhavan, Mumbai is completed, more cancer patients can be provided affordable accommodation in a costly city like Mumbai.
Odia people and various Odia organizations in Mumbai have complimented the Chief Minister