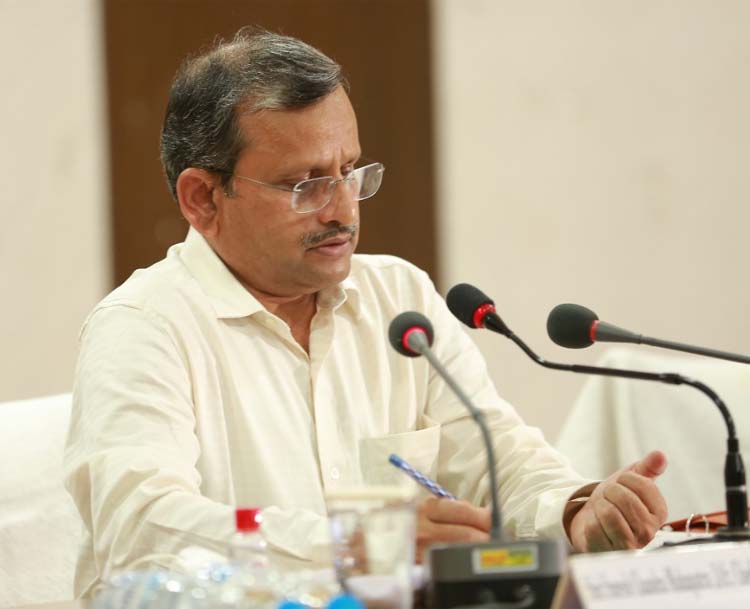 Bhubaneswar: Taking serious note of the rise in financial and sexual cyber-crimes against women and children, the State Government has decided to intensify efforts to prevent this social menace.
Deliberating at a meeting held today in the Lok Seba Bhawan, Chief Secretary Suresh Chandra Mohapatra laid stress on starting an awareness program against cyber-crime at the grass root level.
He suggested involving all sections in the said campaign, especially the elderly, students, Asha workers, sports persons and members of self-help groups. For this, 34 awareness vehicles will visit every police station in the state and deliver awareness messages through video and audio.
Awareness will be created through painting on the walls of schools and sports centers. Even in parent-teacher meetings at the school level, awareness of cyber-crime will also be discussed.
The meeting focused on creating awareness about verifying authenticity before any money transaction, not making unnecessary friendships with strangers, not downloading unknown SMS, links or suspicious Apps.
The campaign will continue both online and offline. Cyber-crime control messages will also be given regularly on various social media platforms. For this, various seminars will also be organized. Even road runs, cyclothons, processions, lectures, essay and quiz competitions at school and college level on "Cyber Crime Free Odisha" will also be held. Odisha is the first state in the country to launch such a campaign.
Notably, in 2021, 52,975 cases were registered in the country, which is an increase of 5.9 per cent in cyber-crime cases compared to the previous year. Similarly, in Odisha 1485 cases were registered in 2019, 1931 in 2020 and 2037 in 2021. On the other hand, 3402 petitions were received in the state in 2021 and 7700 petitions were received in 2022 through the cyber help desks. Anyone who wants to lodge a complaint about cyber-crime can call 1930.
Additional Chief Secretary Deo Ranjan Kumar Singh, Principal Secretary Electronics and Information Technology, Manoj Kumar Mishra, Special Secretary Home Department Santosh Bala, DGP Sunil Bansal, Secretary Mission Shakti Department Sujata Karthikeyan, School and Mass Education Secretary Ashwathy S, Director Women and Child Development Arvind Agrawal, Director Information and Public Relations Indramani Tripathi, IG of Police CID. CB Shafeen Ahmed K. were among others present in the meeting.