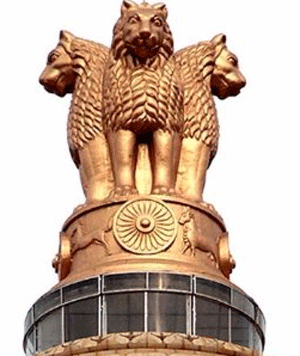 Bhubaneswar: For the first time in the administrative history, seven Union Secretaries have come together to make every village child friendly to meet the sustainable Development Goal (SDG) Agenda 2030.
Seven Union Secretaries, Sunil Kumar, Panchayati Raj, Vini Mahajan, Drinking Water & Sanitation, Sujata Chaturvedi, Youth Affairs, Indevar Pandey, Women & Child Development, Rajesh Bhushan, Health & Family Welfare, Anita Karwal, School Education& Literacy and Nagendra Nath Sinha, Rural Development have jointly wrote letters to Chief Secretary of Odisha and other States for this purpose.
In Government of India, the nodal Ministry for the theme- Child Friendly Panchayat/Village is the Ministry of Women & Child Development. However, all other Ministries and Departments, which are signatory to the joint letter, will provide full support under their ongoing schemes to this effort at the GP/Village level.
The Union Government is operating with strategic visioning, prioritization, and implementation methods to achieve Sustainable Development Goals (SDGs) with the motto of "Leaving No One Behind" through the "Whole of Government and Whole of Society" approach.
Keeping this aspect in view, Ministry of Panchayati Raj has initiated thematic approach of relevance for Panchayats and villages through aggregating 17 SDG goals into nine broad themes for localization of SDGs at grass-root level and their attainment through concerted and collaborative efforts of all concerned stakeholders, read the letter.
Since these themes address more than one SDG, more than one Ministry/ Department are involved. So, such a joint letter was issued.
"If a Gram Panchayat resolves to transform itself into a Child Friendly Village/Panchayat, it would envision, inter alia, working on four pillars connected to child survival, development, protection and participation," the Secretaries said.

Every child born must survive. Once survival is ensured, healthy development of the child assumes centre stage. Availability of adequate and nutritious diet to all children is essential to ensure proper development of cognitive ability and learning skills of children.
Next would be the role of school teachers who, apart from parents, play a very influential role in ensuring emotional and psychological well being of children in their formative years. Emotional well being of children also depends on congenial environment at home, school and village in general, they said.
Stating child protection is essential for development, the letter said the village would need to provide a safe, secure and clean environment to all children wherein each child, boy or girl, can develop to their full potential.
"What we do today has bearing on the future of the children, not just in the context of children achieving their potential, but also the future of their village. Children's voices need to be heard and given the space to participate in their development and aspects connected to it. We often use children as voices for communication of what we want to communicate. It is time we provided the platforms and mechanisms for children to participate and to be recognized in delivery of the rights of a child," the Union Secretaries further mentioned in the letter.
Thus, they clarified that, if a Gram Panchayat is to become a Child Friendly Village/Panchayat, it would require full support of departmental functionaries of School Education, Health & Family Welfare, Women & Child Development, Drinking Water & Sanitation, Youth Affairs & Sports, Rural Development, Panchayati Raj among others.
In addition, if non-Governmental organizations (NGOs), institutions and others working in the area, youth Organizations such as the NYKS & the NSS are also involved in the task of facilitating the Gram Panchayat to become a 'Child Friendly Panchayat' by working with the local community to bring about action on the 4 pillars, then the goal can be realized faster.
The Centre has suggested all States/UTs to organize meetings of all Gram Panchayats during the Azadi ka Amrit Mahotsav (AKAM) between April 11 to April 17, 2022 and meeting of Gram Sabha on April 24 on occasion of National Panchayati Raj Day wherein Gram Sabhas may resolve to focus on any one or more of the Nine Themes identified for realization of SDGs.
Becoming a Child friendly village is a process that calls on Child friendly local governance not just from Panchayats but from Government as a whole, and whole of society, they stated.
"We expect and hope that similar convergent action would be undertaken at the State and District level too and effectively communicated to all field functionaries and progress regularly monitored at High Level Committee constituted at State and District level," the Secretaries ended with this note.