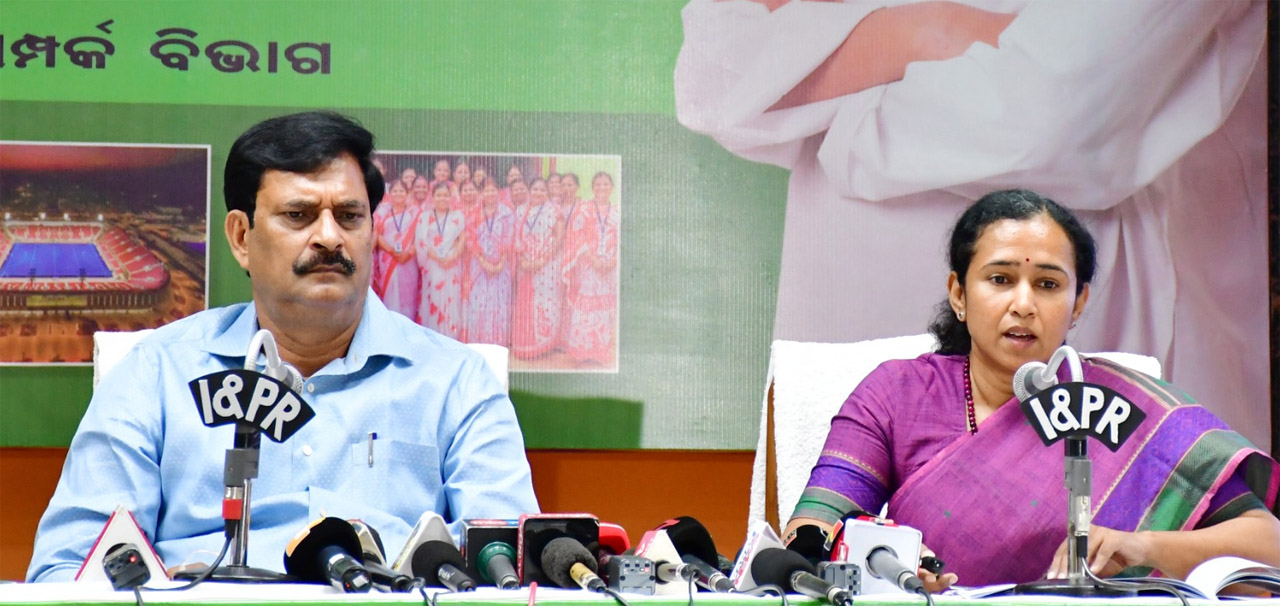 Bhubaneswar: To reduce drop-out rates across the State, 106 higher secondary schools will be opened in the upcoming academic year, said School and Mass Education (S&ME) Minister Samir Ranjan Dash here on Monday.  
Briefing media persons about the annual budget highlights for the year 2023-24, Shri Dash said a total of Rs 22,527.80 crore has been allocated in the budget of 2023-24 for the overall improvement of educational institutions, of which Rs 12,862.84 crore and Rs 9,664.96 crore will be availed under the administrative and programme expenditure respectively.
The current budget stands at an increment of approximately five percent over that of the previous year, he said.
"The S&ME Dept is focusing on ensuring quality education by supplementing all-round development of educational institutions, intellectual, mental and physical development of students and the overall development of the teaching community," Dash said.
In this budget, Rs 805.14 crore has been allocated to the State Government's avant-garde initiative of Mo School Abhiyan while Rs 138.97 crore has been provided for the recently announced 'Mukhya Mantri Shikhya Purashkar' wherein best performing districts, blocks, schools, head teachers, teachers, panchayats and other stakeholders will be awarded to create healthy competition and promote better educational outcomes.
Shri Dash said Rs 3,411 crore has already been allocated for the first, second and third phase of the High School Transformation Programme.
Under the 'Gangadhar Meher Shikshya Manakbrudhi Yojana, he said, Rs 155 crore has been allotted to provide bicycles free of cost to students studying in Class-IX of government schools, government fully aided schools, Sanskrit Tol and Madrasas to facilitate their transit.
Similarly, a budget of Rs 19.18 crore has been allotted under the Mukhya Mantri Medhabi Chatra Protsahana Yojana for providing scholarships to deserving students, the Minister said.
Aimed at robust infrastructure development and ensuring a holistic educational environment, a budget of Rs 1000.14 crore will be spent towards the construction of 237 new boys' hostels, he added.
The Government has made a provision of Rs 130 crore towards the provision of engaging services of Women Self Help Groups (WSHGs) for watch and ward and housekeeping.
In terms of recruitment, Rs 1045 crore has been allocated for the posting of 51,535 teachers under the S&ME Department and 1070 teachers for OAVs in the 2023-2024 financial year, said S&ME Secretary Aswathy S.
She said Rs 10 crore has been allocated for the Paradarshi Portal to facilitate the admission of financially disadvantaged students to private educational institutions, whereas Rs 254.27 lakh provisioned in the budget for Odia students reading in adjoining states.
The Secretary said, "We are also initiating counselling sessions for Out of school children over the age of 17 with the support of Skill Development and Technical Education Department.
The government is prioritising to fill up vacancies through recruitment of over 50,000 teachers in high schools and higher secondary schools. Enhanced focus will be given to academic activities, added Shrimati Aswathy.