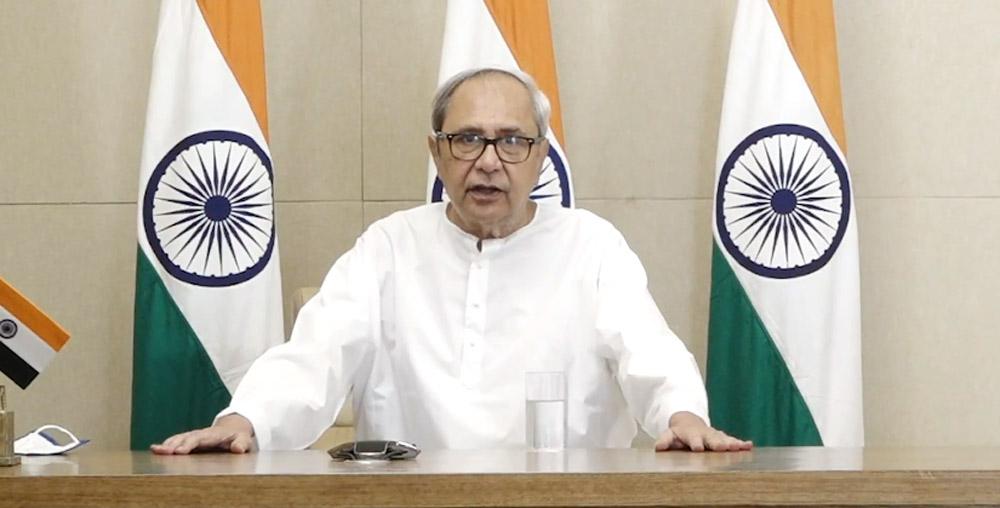 Bhubaneswar: Chief Minister Naveen Patnaik Monday said that transformed schools are the bridges between the students' dreams and success.
As achieving success is in their hands, they should take advantage of it, he said inaugurating 490 converted schools in 5 districts on the fourth day of the second phase of the school transformation initiative under the 5T charter.
The Chief Minister said that the school transformation initiative has had a positive effect on children's minds.
"As the school's modern facilities increase, so does our interest in learning, and our confidence has grown," he said.
Mr.Patnaik said the students are now very happy with the new school environment and they are very confident about their future.
The Chief Minister said that the new look of the school today has brought joy and excitement to the children. This has created new hopes and aspirations among them.
"School time is the best time of the year," he said. Taking advantage of this opportunity, the Chief Minister advised the children to move forward.
Mr.Patnaik said each child is unique and full of potential and children have dreams of a better future. Dreams of doing something big in life.
The chief minister said the school transformation has added wings to the dream of transforming children and advised the children to move forward with confidence.
If the children's dream comes true, the goal of a new Odisha will be fulfilled and the foundation of a new Odisha will be laid.
Saying that education brings the biggest change in life, the Chief Minister called on the people to make good use of this important time of life and create a new identity for themselves, for their families and for the beloved Odisha.
Explaining the efficacy of the 5T charter he said Technology, Teamwork, Time, Transparency and Teamwork brings transformation.
The technology has enabled their schools to provide smart classrooms, e-libraries, computers, modern laboratories, as well as better drinking water and better sanitation while panchayat representatives, school management committees, teachers, alumni and the administration have all joined in the transformation work.
Everything from the vision document to the work supervision has been done with everyone's knowledge.
"This transparency is the driving force behind the 5T program," he said.
The Chief Minister thanked the School Management Committee, the Panchayat representatives, the alumni and the teachers for the success of the transformation.
Minister, Nabakishore Das, MLAs Dhruba Charan Sahu, Debi Prasad Mishra and Debesh Acharya and Kalahandi Zilla Parishad president Pushpendra Singhdeo also addressed the gathering.
Students from Kendrapara Ananya, Sania from Cuttack, Shivani from Kalahandi, Prabhasini from Jharsuguda and Parineeta from Bargarh were among those who took part in the discussion.
Chief Secretary Suresh Chandra Mahapatra, Chief Minister's Secretary VK Pandian, Principal Secretary Schools and Mass Education Bishnupada Sethi were present on the occasion.