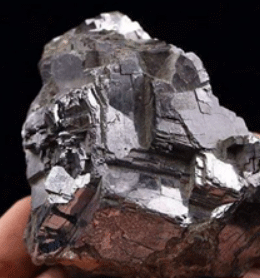 Bhubaneswar: Geological Survey of India (GSI) is taking up exploration of Manganese Ore in several districts of Odisha including Balangir, Sundargarh, Keonjhar districts in a big way, official sources said.
It is taking up exploration in Dandapani, Uchhabapalli-Thakurpalli Mineral Blocks in Balangir, and mineral blocks of Dengula in Sundergarh and Kendudihi-Parulipada mineral blocks in Keonjhar district for Manganese.
These exploration activities are being carried out as per Current Field Season Program of GSI for 2022-23, official sources say.
While mineral exploration programs of GSI are finalized in the Central Geological Programming Board (CGPB) meeting before initiation of a given field season after taking into consideration the proposals and recommendations received from the stakeholders including the State Government.
According to officials, as per the approved field season program, GSI carries out mapping and exploration activities for various minerals, including Manganese in different parts of the country.
In the meantime, National Mineral Exploration Trust (NMET) under the Ministry of Mines has approved several mineral exploration projects including in Odisha.
The MMDR Act, 1957 was amended in March 2021 and the amended Act mandates NMET as a nonprofit autonomous body. The autonomy of functioning gives the NMET the necessary flexibility to achieve its desired objectives.
The NMET has approved 23 mineral exploration projects across the country with a cost of Rs.49.06 crore.
So far Odisha is concerned, 17 projects are sanctioned in the State as the Mineral Rich State has a lot of scope in this regard.
Mineral exploration activities are a continuous process and as Odisha tops in Manganese Reserve, more such projects are being sanctioned in the state, officials say.
So far Drone based mineral exploration is concerned at present, Geological Survey of India has not undertaken any drone based mineral exploration for non-ferrous minerals in potential mining locations across the country.
However, the Union Government has amended the Mineral Conservation and Development Rules, 2017 in 2021 thereby mandating carrying out drone surveys of the mines in the country.
These drone images are required to be submitted by the mineral concession holders to Indian Bureau of Mines (IBM).
The drone images received in IBM will be helpful in monitoring and regulating the mining activities of the country in an effective and transparent manner, officials admit