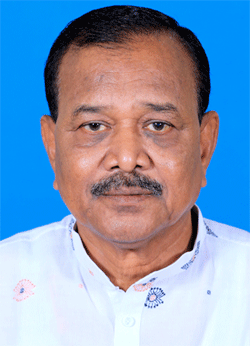 Bhubaneswar: The Odisha Government has taken up 209 mega piped drinking water supply projects to provide safe drinking water to rural population of the State.
This was informed by Panchayati Raj and Drinking Water(PR&DW) Minister Pradip Amat in State Legislative Assembly on Tuesday.
The State Government is implementing piped water supply projects with different major sources of funding such as BASUDHA since 2017-18, Jal Jeevan Mission (JJM) since 2019, RIDF, OMBADC & DMF since 2017-18 and State Finance Commission (SFC) since 2015, Mr.Amat said.
In a written reply to a question asked by BJD Lawmaker Padmini Dian, the Minister PR & DW said out of 209 mega drinking water supply projects, 10 projects worth Rs 710.45 crore has been completed.
These projects are executed in Balasore, Bolangir, Keonjhar, Jajpur and Nuapada district with funding from fourth SFC, OMBADC, and RIDF.
Similarly, another 132 mega piped water supply projects of Rs 23,514.86 crore are under progress. Many of these projects are nearly the completion stage.
The Government has also initiated tendering process for the implementation of 47 such mega water supply projects involving a total cost of Rs 8691.98 crore. Besides, another 20 projects have been put in pipeline for which tender will be floated soon, he said.
The State started providing household tap connection at every doorstep and is aspiring to saturate the entire State with 100 per cent Functional Household Tap Connection (FHTC) by 2024, Mr.Amat said.
Prior to that piped water supply was provided through the stand post. The State had started with 3,5 per cent coverage of household with tap connection and as on date 49.62 per cent of rural households are provided with FHTC, he said.
In another reply, the Panchayati Raj and Drinking Water Minister said the State had made an expenditure of Rs 1271.12 crore in the year 2017-18 for the execution of rural drinking water supply projects while the spending enhanced to Rs 2155.53 crore in 2018-19, Rs 4347.3 crore in 2019-20 and Rs 5898.5 crore in 2021-22.
Out of the budgetary provision of Rs 9962.4 crore under different rural drinking water supply schemes, the State Government has made an expenditure of Rs 5590.1 crore during 2021-22.
Moreover, the State had utilised Rs 1177.5 crore out of the budgetary provision of Rs 8850 crore during the current financial year.