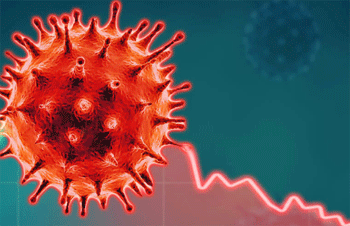 Odisha COVID-19 tally spiked to 2,76,094 on 22 October as 1,913 more people tested positive for the infection.And 15 fresh fatalities pushed the state's novel corona virus death toll to 1,196, an official of Department of Health & Family Welfare official said.
Odisha has reported less than 2,000 cases for the fourth consecutive day on 22 October.
As many as 1,109 new cases were recorded in quarantine centres, while 804 infections were detected during contact tracing, officials informed.
Khurda district, under which Bhubaneswar falls, reported the highest number of new cases at 254, followed by Cuttack (150) and Angul (106), the official said.
Three fresh death each were reported in Angul and Mayurbhanj, two each in Dhenkanal, Khurda and Subarnapur, and one each in Cuttack, Puri and Sundergarh districts, the official said.
Ganjam district has so far reported the highest number of corona virus fatalities at 225, followed by Khurda (205) and Cuttack (105), the official said.
Fifty-three COVID-19 patients have died due to other ailments so far, he said.
Odisha now has 19,932 active corona virus cases, the official said.
He said another 2128 Covid patients have recovered and discharged from hospitals on Thursday.
With this the total recovered cases of Odisha now stand at 2,57,041.
The State has so far tested over 41.99 lakh samples for COVID-19, including 40,114 on 21 October.