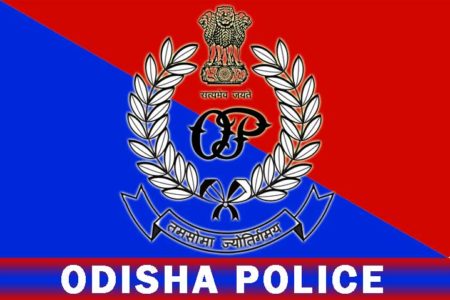 Bhubaneswar: Taking strong and immediate action on communal violence erupted during a Hanuman Jayanti motorcycle rally on Wednesday evening, police arrested at least 32 persons and identified another 25 persons involved in the incident.
Speaking to Media persons here on Friday, Sambalpur Superintendent of Police (SP), B. Gangadhar said 32 persons have been arrested in the past three days for creating violence in the town.
Though around 40 persons have been detained, the others were allowed to go home after issuing warnings as no evidence was found against them, he said.
He said that two persons have been arrested for setting shops on fire while three accused in a stabbing case in the city were also put behind the bars.
"After examining various video footage and pictures, we have identified another 25 persons who are involved in the violence. We will catch them today itself," the SP said.
For smooth organisation of the Hanuman Jayanti motorcycle rally today, 42 platoons of police force including 26 DSP rank officers, 30 inspectors, 70 ASI and SI rank officials have been deployed across the town, Gangadhar said.
Besides, 20 patrolling parties and several intelligence teams have been deployed in the city, he said.
Motorcycle patrolling is being done in each street of Sambalpur. Five drone cameras will guard the rally while CCTV cameras have been installed in the route through which the procession will be undertaken, he added.
"We have talked to both the groups today and they have assured us to cooperate for smooth conduct of the procession," said Sambalpur District Magistrate, Ananya Das.   
"We have made adequate security arrangements. Forces have been deployed in all areas of the town. If any untoward incident will occur, strict action will be taken immediately," she warned.
Meanwhile, the political atmosphere in the State has heated up.
On the direction of State BJP President Manmohan Samal, a high-level delegation of Odisha BJP comprises of several leaders including Mukesh Mahalinga, Subash Panigrahi, Nauri Nayak and Biranchi Narayan Tripathi under the leadership of Lalitendu Bidyadhar Mohapatra are in Sambalpur.
They met injured persons in hospital. They will meet various organisations, DM, SP and hold discussions about the law and order situation in the town.
"Though the police had earlier intimated about the requirement of adequate police force during the procession, a handful number of police personnel were deployed there and they remained mute spectators during the violence," said Shri Mohapatra.
He alleged that the Intelligence had completely failed in the district. The BJP lawmaker also alleged that it was a 'pre planned conspiracy.'
Commenting on the incident, Union Minister Giriraj Singh, who is in Odisha, said that 'extremist and radical' forces are now raising heads in a peaceful state like Odisha.
"Stones are now being pelted at sobhayatras (processions) taken out on auspicious occasions like Hanuman Jayanti and Ram Navami. It's not acceptable for Odisha and the country," said Shri Singh. 
As per schedule, a huge procession will be carried out from Brukspal Hanuman temple in the evening. After 'Maha Alati' and other rituals at the District College Square, the grand procession accompanied by music and dance will pass through Laxmi Talkies Square, Bela Bazar Square to reach Shakti Square eventually.
Simultaneously, other processions from different areas will also reach Shakti Square through different routes. Moreover, many other small processions will be taken out from different Hanuman temples in the afternoon and evening.
Hanuman Jayanti Sobhayatra, a motorcycle procession undertaken by Hanuman Jayanti Samanyoya Samiti members, Bajarang Dal workers etc. on April 12 evening in Sambalpur town.
During the rally, there were clashes between two communities. At least 10 police personnel and several civilians were injured in the violence. Following the incident, the state government suspended internet services in the entire district for 48 hours from 10 a.m. on April 13.
Following the violence, the Sambalpur District Administration had also imposed prohibitory orders in the entire jurisdiction of six police stations in Sambalpur area to maintain peace.