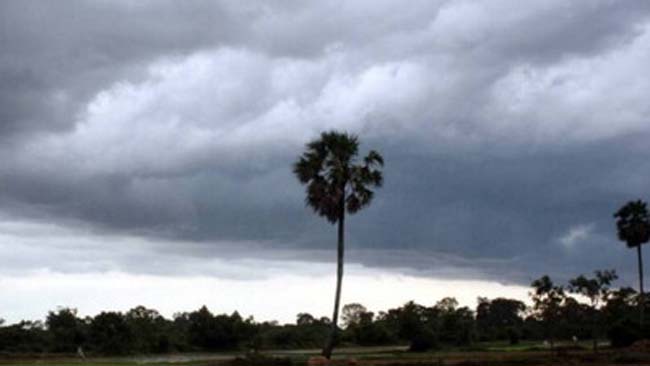 Bhubaneswar: The Bhubaneswar Meteorological Centre on Thursday informed that the southwest monsoon has reached Odisha.
After a brief delay, the southwest monsoon has advanced into some parts of southern Odisha. Under its influence, few southern districts experienced rainfall activities today, said the Met Centre.
The southwest monsoon has advanced into the entire Malkangiri, Nabarangpur and Malkangiri districts of Odisha and partially covered Nuapada, Rayagada and Kalahandi districts, said senior IMD scientist, RK Jenamani.
The monsoon line is passing through Bhawanipatna, Rayagada to Kalingapatnam, he said. The above-mentioned districts have received moderate to heavy rainfall during the past 24 hours, Jenamani said.
Pre-monsoon rainfall also occurred in some places of south and coastal Odisha. The monsoon would further advance into almost all districts in the next two days, he added. The temperature would not further rise in the State.
Meanwhile, thunderstorms with lightning are very likely to occur at one or two places over the districts of North Interior Odisha, Boudh, Kalahandi, Kandhamal, Sonepur, Bolangir, Nuapada, Balasore and Bhadrak, it forecasted.
Light to moderate rain or thundershower is very likely to occur at many places over the districts of Interior Odisha, Gajapati, Ganjam and at a few places over the rest districts of Odisha, it added. Earlier, the IMD had predicted monsoon onset over Odisha by June 15 or 16.
Usually, the southwest monsoon reaches Odisha around June 10. The State has recorded about 73 per cent less rainfall during this monsoon season till June 15.