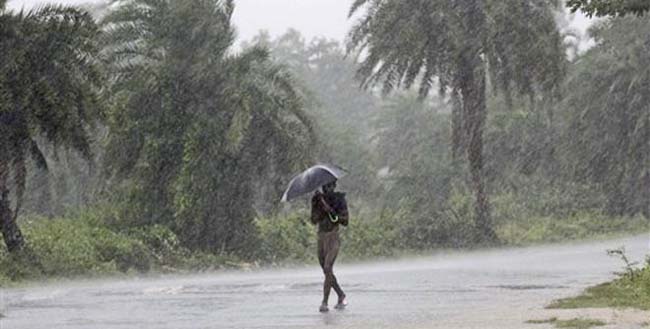 The Southwest Monsoon has withdrawn from Sundergarh, Jharsuguda, Deogarh, Sambalpur, Bargarh, Subarnapur, Bolangir and Nuapada districts.
IMD has reported that it has also withdrawn from some parts of Mayurbhanj , Keonjhar, Angul, Boudh, Kandhamal , Kalahandi , Nawarangpur and Koraput districts of Interior Odisha on 26 October,2020 .
The withdrawal line of the Southwest Monsoon now passes through Latitude. 27°N/Long.90°E, Cooch Behar, Sriniketan, Ghatshila, Keonjhargarh, Nowrangpur, Elluru, Nalgonda, Nanded, Nasik, Dahanu, Lat.20°N/Long.65°E and Lat.20°N/Long.60°E.
Conditions are becoming favorable for further withdrawal of Southwest Monsoon from rest parts of Odisha during next 48 hours and also from entire country around 28 October,2020.
Southwest Monsoon set in over Odisha on 11 July and it continued for longest period.