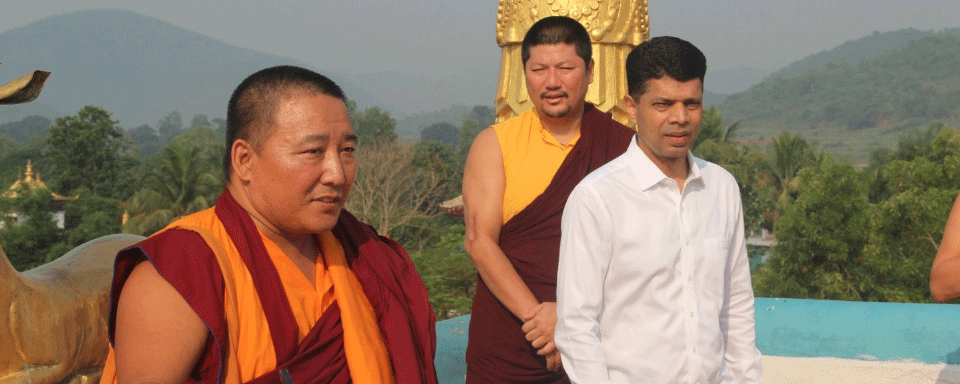 Chandragiri: Ace Mandarin, V K Pandian was presented Red Carpet Welcome to the Padma Sambhava Maha Vihara, Chandragiri.
Secretary to Chief Minister Shri Pandian, known for his spiritual bent of mind sat inside the Temple and performed meditation with utmost reverence.
Prayers were performed by the Monks for Shri Pandian's well being and bright future.
Shri Pandian moved around the Shrine with folded hands and Monks showered Blessings on him.
He was welcomed by Chief of Administration, Khenpo Pema Tenphell, Tulku Kunchap and Monks of Monastery.
Tibetan Chairman, MTCS Secretary, Youth and Women Association and people from the settlement also welcomed Shri Pandian in the Padma Sambhava Maha Vihara.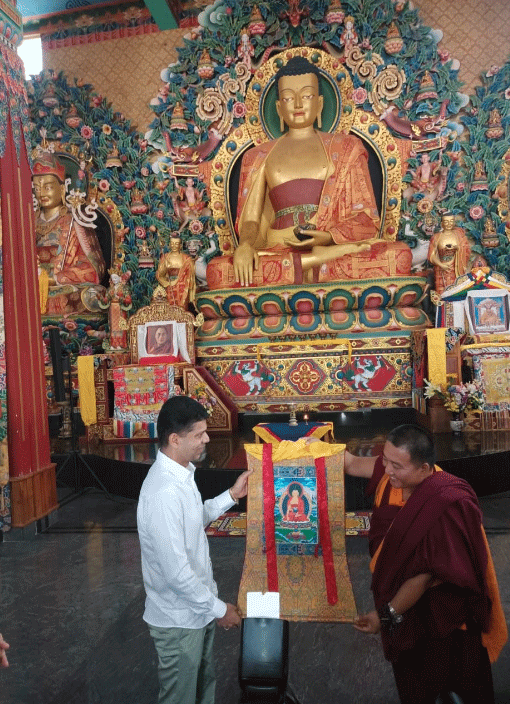 Shri Pandian was honoured by Shri Khenpo inside the Shrine in presence of hundreds of Monks.
After moving around the sprawling Monastery, Secretary to CM appreciated the Monastery and was very happy with its surroundings and cleanliness.
Shri Khenpo and Team presented a Memorandum for comprehensive development of the area and development of Padma Sarovar.
He promised to extend all out support for the development of the shrine and its areas.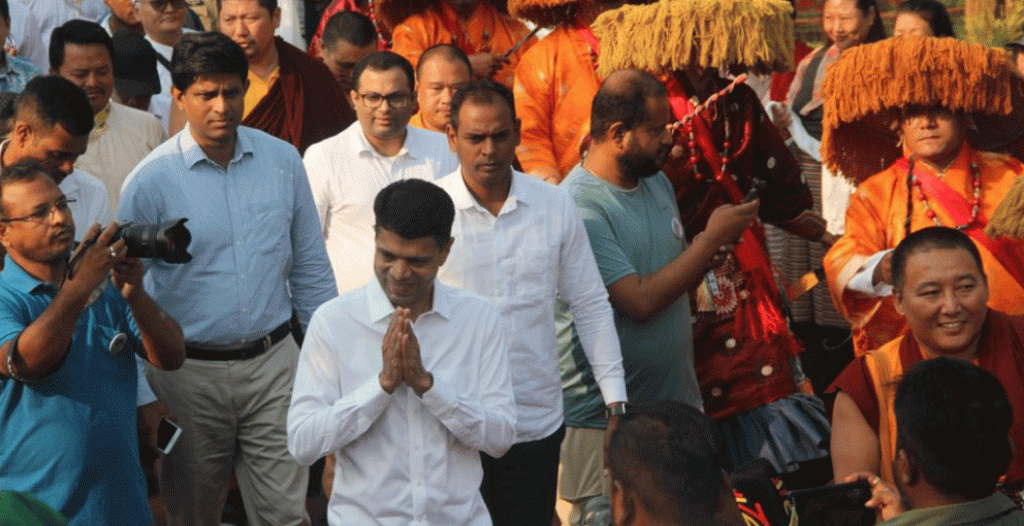 Shri Pandian was accompanied by Special Secretary CMO, R Vineel Krishna, SP Gajapati, DM Gajapati, Tehsildar, BDO and other senior officials.
Members of Chandragiri Tibetan Settlement were very happy with the visit of the Top Mandarin, who is very pious and kindhearted.