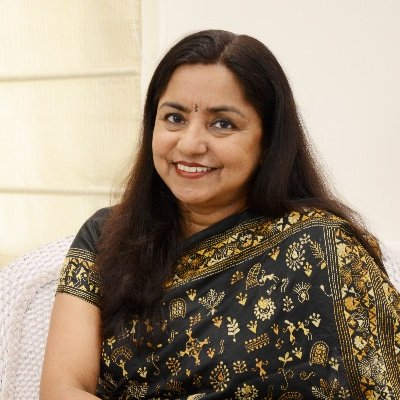 The Mo School Programme has reached out to 5 lakh alumni members while covering more than 35,000 schools. Very soon, the Mo School project cost would reach Rs 1,000 crore mark.
Speaking at the 8th Governing Council meeting of the 'Mo School Abhiyan' held in virtual Mode on Thursday, Schools and Mass Education Department Principal Secretary Satyabrata Sahu said, 'Mo School Abhiyan' has revolutionized the essence of quality education in the State. The Mo School project cost would soon reach the Rs 1,000 crore mark and monitoring project implementation at the school level is the need of the hour."
Along with the development of infrastructure, the all-round development of schools and students must be emphasized, he said.
The Principal Secretary stressed on expanding Mo School to more primary and secondary schools and assured that all necessary assistance would be provided by his Department.
"Mo School project has reached out to 5 lakh alumni members while covering more than 35,000 schools. In the next six months, we aim to cover 50,000 schools and connect with 10 lakh alumni," said Sushmita Bagchi, Chairperson, Mo School Abhiyan.
Ms.Bagchi said monitoring at the school level would be given priority in view of the gravity of the projects being implemented through Mo School.
Monitoring drives will also be taken seriously at the district and state-level to ensure transparency in work. Project details will be made available to alumni through Asset Registers and public disclosure of projects, she said.
Transformation process in primary schools in Rayagada and Kandhamal districts have started, while high school transformations are underway in 30 districts. "Mo School Abhiyan is leaving no stones unturned with its efforts to incorporate a greater number of alumni," informed Ms.Bagchi.
The governing body credited the success of the Mo School Abhiyan to all District Collectors for their exemplary work. The Council approved several programmes undertaken by 'Mo School' in collaboration with various organisations from across the State and abroad to upgrade the skills of teachers and to implement skill-based teaching-learning processes.
The Council also advised to identify and reward three teachers from each district for their outstanding contribution under 'Mo School Abhiyan'. It was also proposed that schools under School Adoption Programme (SAP) conduct monthly meetings with their respective mentors.
Anupam Saha, Member Secretary, Mo School and State Project Director (SPD), Odisha School Education Program Authority (OSEPA), presented the welcome address and vote of thanks in the meeting.
Amarjit Jena, Chief Operating Officer, Mo School Abhiyan, gave detailed information regarding the projects being implemented under Mo School.Among others Pratap Kumar Mishra, Additional Secretary, Department of Schools and Mass Education, Ratikanta Mohapatra, Financial Advisor, Department of Schools and Mass Education, District Collectors of Dhenkanal, Ganjam and Additional District Magistrate of Khordha, Pratibha Dora, Officer on Special Duty, Mo School Abhiyan were present in the meeting.