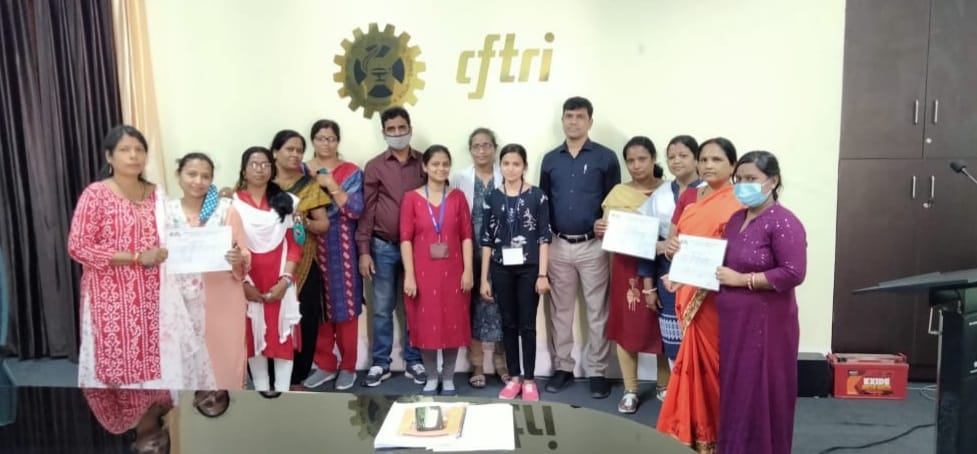 Bhubaneswar: Gone are those days when women were tied down to household chores and were oblivious of the world outside.
Today women are doing many more things including contributing in various citizen centric programs in the urban space being implemented by Government.
Housing & Urban Development (H&UD) Department have received laurels across the globe for its unique way for implementing various Community Driven Urban Initiatives and partnering with Mission Shakti Self Help Group (SHG)s in implementation of various Urban initiatives.
The transformation of the Urban Mission Shakti SHGs from making badi, pampad to their journey in involvement in various technological interventions like Maintenance of Septage Treatment Plants and many more sanitation activities have brought laurels to the Urban Odisha.
The visible standards of up-gradation of the WSHGs in their working pattern is noteworthy, said an officer.
Achieving another milestone in the AAHAAR scheme, Government in H&UD Department have partnered with the Mission Shakti Groups for Operation and Maintenance of all 167 AAHAAR Kendras across Odisha.
The State Aahaar Society which is operational at State Urban Development Agency (SUDA), H&UD Department constantly monitor and facilitates smooth operation of all AAHAAR Kendras across the state.
Progressively moving ahead towards empowering the Mission Shakti SHGs, H&UD Department have taken yet another path breaking decision for engagement of Mission Shakti WHSGs in production of Pickle and its business module and management.
MoU has been inked between the Mission Shakti Groups and Central Food Technology and Research Institute (CFTRI), CSIR laboratory under Ministry of Science & Technology, Government of India.
CFTRI will help regarding use of technology in production of pickle.
Activities are in progress now for providing self made pickles with Hot Steamed rice and Dalma in AAHAAR Centres.
CFTRI Scientists organized a two days orientation cum exposure visit program of the members at their Centre on 17-18 March 2021.
A team of 11 members from Mission Shakti WSHGs & member from AAHAAR Team on 16th March 2021 had proceeded for a Capacity Building cum exposure visit program to Central Food Technology and Research Institute (CFTRI), CSIR laboratory under Ministry of Science & Technology, Government of India.
The key objective of the exposure is for upgrading the skill of Mission Shakti Groups to absorb the technology transfer in Pickle manufacturing which will be from CFTRI to Mission Shakti Group members of the State of Odisha and also aimed at enhancing entrepreneurial ability in the business environment .During this visit members will get an exposure and will learn and upgrade their skills in the process of Pickle manufacturing, Food safety and hygiene standard to be followed and understanding of various machineries to be used.