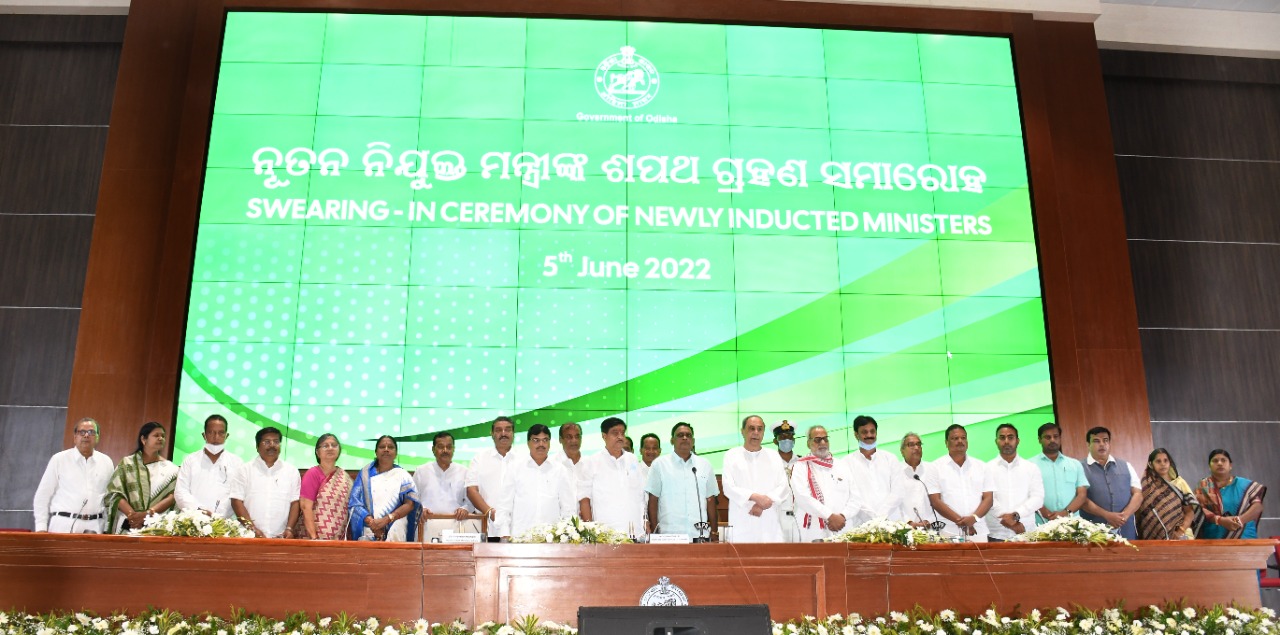 Bhubaneswar: Soon after the Swearing-in Ceremony, new 21 Ministers got their portfolios. As per the recommendations of the Chief Minister Naveen Patnaik, Governor Ganeshi Lal issued an order distributing various Departments to the new Ministers.  
"In pursuance of Rule 5 of the Orissa Government Rules of Business framed under Clause (3) of Article 166 of the Constitution of India, I, Prof. Ganeshi Lal, Governor of Odisha do hereby, on the advice of the Chief Minister, allot the business of different departments/ branches of departments of Government to the following members of the Council of Ministers," read an order issued by the Governor.
Ministers Naba Kishore Das, Ashok Panda and Prafulla Mallik continue with their Departments while Jagannath Saraka and Tusharkanti Behera have been given additional Departments. The portfolios of other Ministers have been changed.
Here are the detailed list of Ministers with their portfolios
Cabinet Ministers
Jagannath Saraka– S.T. & S.C. Development, Minorities & Backward Classes Welfare, Law
Niranjan Pujari– Finance, Parliamentary Affairs
Ranendra Pratap Swain– Agriculture & Farmers' Empowerment, Fisheries & Animal Resources Development
Pradip Kumar Amat– Forest & Environment, Panchayati Raj & Drinking Water, Information & Public Relations
Pramila Mallik– Revenue & Disaster Management
Usha Devi– Housing & Urban Development
Prafulla Kumar Mallick– Steel & Mines, Works
Pratap Keshari Deb– Industries, Micro, Small & Medium Enterprises, Energy
Atanu Sabyasachi Nayak– Food Supplies & Consumer Welfare, Co-operation
Naba Kisore Das– Health & Family Welfare
Tukuni Sahu– Water Resources, Commerce & Transport
Ashok Chandra Panda– Science & Technology, Public Enterprises, Social Security & Empowerment of Persons with Disability.
Rajendra Dholakia–Planning & Convergence
Ministers of State (Independent Charge)
Samir Ranjan Dash–School & Mass Education
Aswini Kumar Patra—Tourism, Odia Language, Literature & Culture, Excise
Pritiranjan Gharai–Rural Development, Skill Development & Technical Education
Srikanta Sahu–Labour & Employees' State Insurance
Tusharkanti Behera–Electronics & Information Technology, Sports & Youth Services along with MoS, Home
Rohit Pujari–Higher Education
Rita Sahu–Handlooms, Textiles & Handicrafts
Basanti Hembram—Women & Child Development and Mission Shakti