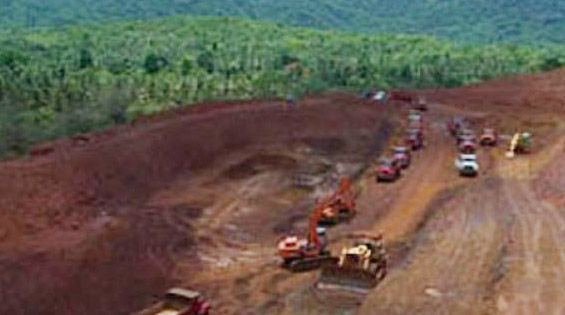 Bhubaneswar: Mining, a major source of revenue generation in the State, after witnessing a sharp contraction in 2020-21, has bounced back with a real growth of 18 per cent during 2021-22.
"With a renewed vigour to industrialize the state, harnessing of the natural resources in a sustainable manner changed the economic landscape of the State," says the Odisha Economic Survey Report 2021-22 published on Tuesday.
Within industry, mining and quarrying has 1/5th share in gross value added. Therefore, such a rebound in the sector has resulted in overall high growth of the industrial sector, it said.
Odisha accounts for India's 96 per cent chromite, 92 per cent of nickel, 51 per cent of bauxite, 33 percent of iron ore, 43 per cent of manganese ore and 24 percent of coal reserves.
Odisha is the largest steel and stainless-steel producer in the country with the installed capacity of MoU-based Steel Plants being 25.27 MTPA, an increase of around 20 per cent over the last five years.
Mining generates different categories of employment including unskilled or semi-skilled labour. By the end of 2020-21, around 61,400 workers were employed directly in major mineral activities. Coal mining directly employed nearly 21,890 workers followed by iron ore (21,670 workers), chromite (7,690 workers) and manganese (3,900 workers).
The State has collected Rs 13,918 crore revenue from minerals in the year 2020-21, which is 13 per cent of total revenue receipts (Rs 1,07,200 crore) of the State in 2020-21.
As per the estimates available up to December 2021, the total mineral revenue collection in 2021-22 was Rs 32,485 crore (provisional). This is a substantial jump in mineral revenues which would allow the state to direct spending towards developmental purposes, says the survey.
The report further says, Odisha is one of the most fiscally prudent State in the country. Not only has it managed to keep its fiscal deficit within the FRBM limit, but it has also kept its Debt to GSDP ratio much lower than the FRBM threshold.
The State has been running a revenue surplus (difference between revenue receipt and revenue expenditure) for several years. Its primary deficit (which fuels the debt to GSDP ratio) is also much lower than many other states in the country.
Most of the expenditure in the State is geared towards development expenditure and it is a frontrunner in the country amongst the comparable states in terms of development expenditure to GSDP ratio, it said.
Odisha has managed a revenue surplus of 1.8 per cent between 2016-17 and 2021-22. Average Gross Fiscal Deficit was also 2.6 per cent for the State which was among the lowest when compared with major States.
Debt stock as percent of GSDP is within the manageable limits for Odisha. This has helped the state to raise funds from the open market at a relatively lower interest cost.
The State is the highest spender on infrastructure creation (proxied by capital outlay to GSDP) in recent times, with 4 percent of GSDP spent on capital outlay as per 2021-22 BE. In the preceding two years, capital outlay to GSDP was 3.6 per cent in 2020-21 and 3.8 per cent in 2019-20.