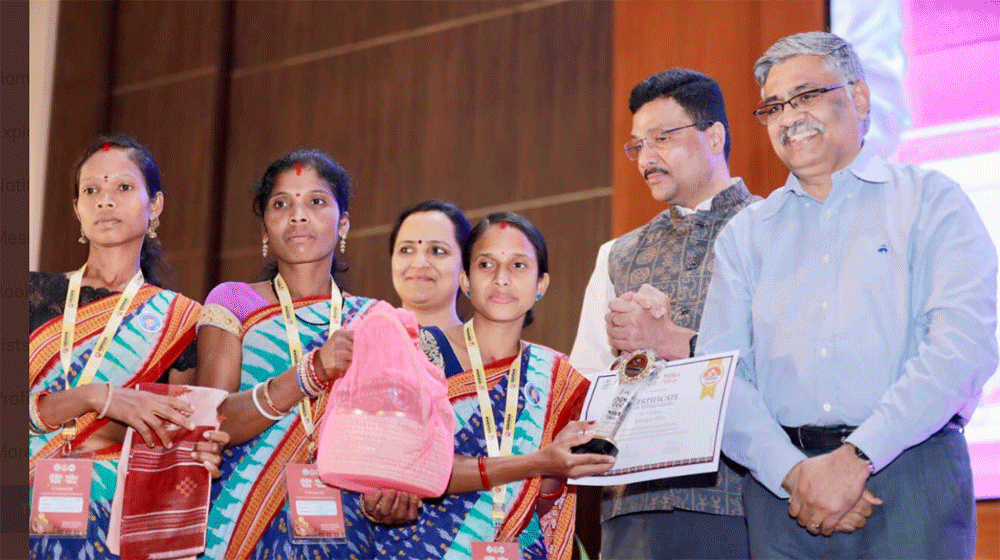 Bhubaneswar: On the occasion of Millet Diwas, Chief Minister Naveen Patnaik on Thursday announced that the Millet Mission will be implemented in all districts of the State.
Addressing a function organised to celebrate the Millet Day, the Chief Minister said a sum of Rs 2800 crore will be spent in five years on the programme. At present, the programme is being implemented in 143 blocks of 19 districts.
Millet Mission is promoted by the Department of Agriculture & Farmers' Empowerment (DoAFW) led by Principal Secretary Arabinda Kumar Padhee. Minister Agriculture & Farmers' Empowerment Ranendra Pratap Swain graced the occasion.
R Balakrishnan, Chief Advisor to Chief Minister is the brain behind the Millet Mission, who has been sincerely promoting this 'Super Food' in the State.
Mr.Balakrishnan has been instrumental scaling up Millet Mission to the Next Level, officials say.
Principal Secretary Agriculture & Farmers' Empowerment, Dr.Padhee is working relentlessly for promotion of the 'Super Food'.
The State Government has launched the Millet Mission taking into consideration two things— improvement in the condition of small, poor tribal farmers and to provide nutrition to people.
The Chief Minister said at present two lakh farmers, 82 FPO, and 1200 Mission Shakti Group are involved with the Millet Mission adding more farmers and Mission Shakti Groups would join in the coming days.
Department of Mission Shakti, Secretary Sujata R Kartikeyan is leading the Team of Women Self Help Group (WSHG) and supporting Millet Mission in a big way, officials admit.
The Millet Mission has drawn the attention of the world. The United Nation has appreciated it and it has become a model for other States, he said and appealed to people to popularise millet as the best food.
The State Government has taken a decision to observe November 10 as Millet day every year, he added.
With Odisha officially becoming the first State in India to celebrate a day dedicated to Millets this year, 'Mandia Dibasa' or 'Millets Dibasa' was celebrated today at Panthanivas Bhubaneswar..
"To promote the State Government's efforts in popularising the benefits of Millets in fulfilling the nutrition needs of people and helping the farmers with alternate crops, OTDC has curated a special Millet based menu," said Chairman Lenin Mohanty. He unveiled this special menu in presence of other staffs at Panthanivas here today.
The menu comprises dishes like Mandia Soup, Mandia Manda, Mandia Butter Milk, Mandia Kakara, Mandia Idli, Mandia Samosa and Mandia Cookies. This Millet Menu is available at Panthanivas Bhubaneswar and will subsequently be made available at other Panthanivas outlets across Odisha, he said.