Top Sports Proponent Pankaj Lochan Mohanty has always been at the forefront in supporting and promoting the cause of sports in the State.
Take for example, Shri Mohanty, Vice President of Odisha Cricket Association (OCA) and CMD MGM Group of Conglomerate extended his support to Angul District Cricket Association, which held its Silver Jubilee Celebrations.
Union Minister Dharmendra Pradhan, OCA Vice-President Pankaj Lochan Mohanty, Former Indian Batsman and BJP MP Goutam Gambhir graced the occasion.
CMD MGM Shri Mohanty talked to the Union Minister on social issues and sporting activities being taken up in the state.
Sanjay Behera, Secretary OCA attended the Silver Jubilee Celebration of Angul District Cricket Association.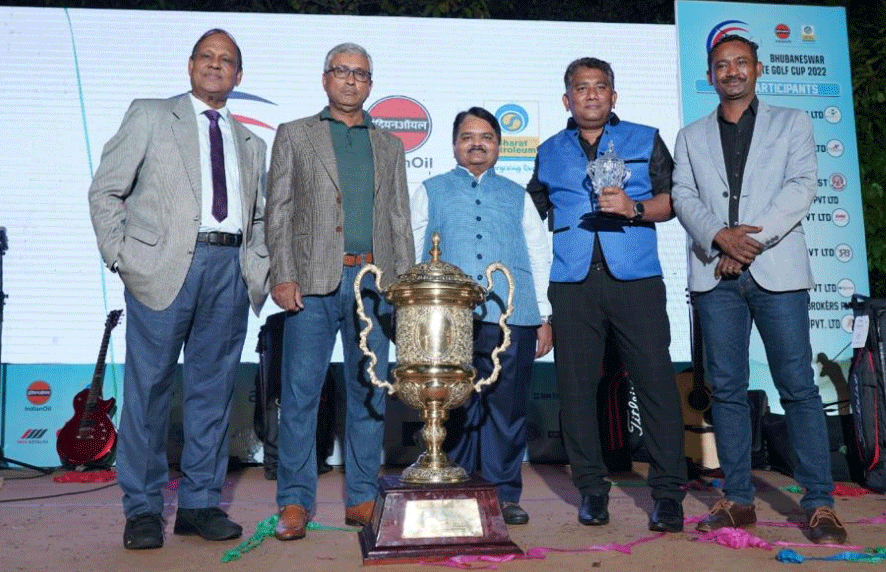 Similarly Bhubaneswar Gold Club held Corporate Golf Meet 2022 here at its premises.
MGM Chief Pankaj Lochan Mohanty extended all out support for the elite sports competition.
MGM one of the major sponsorers of the Corporate Golf Tournament.
MGM had bidded for one Team and the MGM Team became the Champion of the Corporate Golf Tournament-2022.
Golf Club President Asit Triapthy, Principal Secretary Finance, Vishal Dev, Golf Club Secretary Tapan Mohanty Captain Dalbir Singh and other attended the ceremony.
Shri Mohanty, an ardent sports protagonist has always taken lead in promotion of various sports in the State.
MGM Group of Companies have its CSR arm to extended resources support for the sporting initiatives across the state.
MGM Minerals was the Top Participant in the Corporate Golf Cup Tournament and CMD MGM Shri Mohanty has always been keen to extend his support for the premier Golf Club of the country, said a veteran Member of the Club.