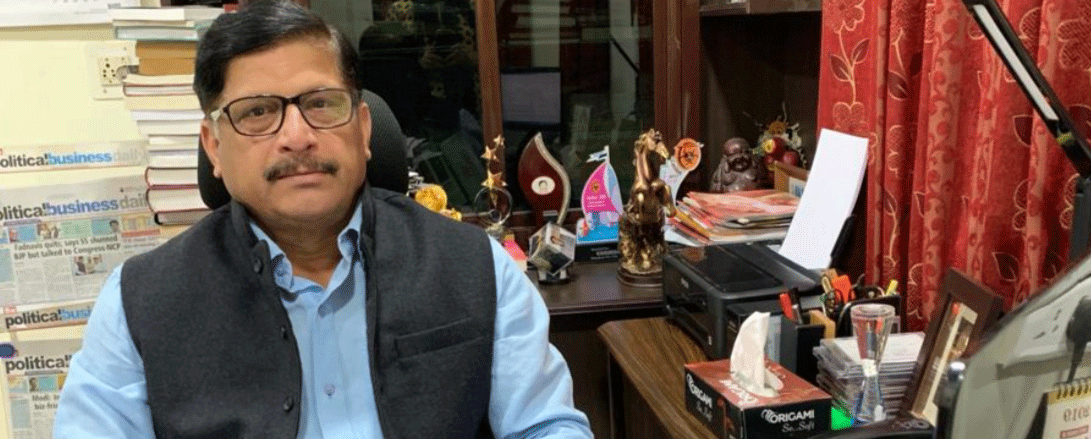 Puri: "No constitutional freedom is absolute as it entails some responsibility for the individual", said Bijoy Ketan Mishra, the Resident Editor of Political and Business Daily, Odisha edition, while addressing National Press Day celebration organized by The Media here on 16 November.
Mr.Mishra said press freedom has not found mention in the Indian Constitution since the constitution-makers did not want to bind media in a set of rules and regulations.

However, the freedom for the Indian press flows from the right to freedom of speech and expression as guaranteed under Article 19. Even as the press enjoys freedom of expression under this provision of the Indian Constitution and there is no law to regulate, it has to exercise restraint using norms of self-regulation while discharging its duty to the nation of which it is the "fourth estate."
About the current position of press freedom prevalent in India, Mr.Mishra rued that the overarching atmosphere of corruption that can be traced to the material gratification of voters to win elections, undermines the value system and morals of role holders at all levels. The activities and attitudes of the media only reflect the ethical degeneration of society as a whole.
Self-regulation was the only panacea for reviving the integrity of the press. The new opportunities and freedom that internet media offers may soon change the media outlook, Mr.Mishra hoped. 
Speaking on this occasion Chinmay Kumar Hota, noted columnist of the state, said there was a small gap between freedom and recklessness. Every journalist should be wary of this fact and tread cautiously.
Mr.Hota opined that this year's celebration was unique as the Nobel peace prize has recognized the works of two fearless journalists, namely Maria Ressa of the Philippines and Dmitry Muratov of Russia.
In the new age of technology, every individual can be a publisher of news and information, he said, adding that the constraints of traditional media are no more an inhibiting factor.
The meeting was presided over by Saroj Mishra and conducted by Laxminarayan Patnaik, both senior city journalists.
Other invited guests who spoke on the occasion were academician Prof Dr Abhimanyu Bhuyan and social activist Pratibha Tripathy.
Many journalists and intellectuals including Bijaya Kumar Patnaik, Niranjan Mishra, Manas Das, Satya Narayan Routara, Biswajit Patnaik, Jupiter Das, Badri Misra, Lala Ananta Kumar Singh, Pramod Kumer Panda, Nrusingha Mohanty, Satyanarayan Mishra, Ashok Kumar Mohapatra, Minaketan Patojosi, Dr. Kartik Das, Bijay Mohanty, Dr Ramakanta Kar, Krushna Rath, Kalindi Patra, Hemangini Mohanty, Pranati Pradhan and Sagarika Behera were present during the occasion.
While Krishna Mohapatra proposed a vote of thanks, many college students took part in the meeting which was held at Youth Hostel Puri.