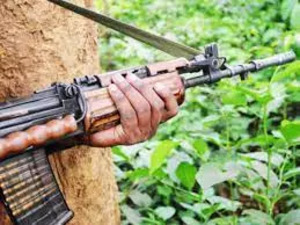 Bhubaneswar: Left Wing Extremism (LWE) related violence has declined in Odisha during the past few years, Union Minister of State (MoS) for Home Affairs, Nityanand Rai said on Tuesday.
In a written reply to the Lok Sabha, Mr.Rai said the number of LWE related violence incidents and resultant deaths during the last three years have declined.
As per the statement of the MoS, at least 75 LWE related violence incidents and 12 deaths were reported in 2018, which came down to 11 deaths in 45 incidents in 2019. Similarly, 50 Moist incidents and 9 deaths were reported in the year 2020.
The same trend remained till November 15 of this year. Though 30 Maoist menaces occurred till November 15, 2021, only three deaths have been reported in Odisha so far.
At all India level, 240 deaths were reported in 2018 while 202 and 183 deaths occurred in 2019 and 2020. Till November 15, 2021, 421 incidents and 130 deaths have been reported, the Minister said.
As per Seventh Schedule of the Constitution of India, subjects of Police and Public Order are with the State Governments. However, to address the LWE menace holistically, a National Policy and Action Plan was formulated in 2015 to address Left Wing Extremism (LWE), he pointed out.
It envisages a multi-pronged strategy involving security related measures, development interventions, ensuring rights and entitlements of local communities etc, the minister said.
On the security front, Mr.Rai said, the Central Government assists the LWE affected States by providing Central Armed Police Force battalions, training, funds for modernization of State police forces, equipment & arms, sharing of intelligence, construction of Fortified Police Stations etc.
On the development side, the Centre has taken various measures particularly for expansion of road network, improving mobile connectivity, improving network of banks, post offices, skill development and education facilities in the LWE areas, he added.
Meanwhile, speaking to reporters here, BSF IG Satish Chandra Budakoti said the Naxalite movement in Odisha began in the 1960s as a peasant movement. This movement later turned violent.
Initially, the BSF was deployed in the four southernmost districts which were most affected by Maoists i.e. Malkangiri, Koraput, Rayagada and Nabarangpur, he said.
The BSF is assisting the State Government in developmental works in the vulnerable and highly Naxal affected areas of Koraput and Malkangiri districts i.e. Road and Bridge construction works, mining projects, hydroelectric power plants and communication towers. Developmental works have increased manifold after the deployment of Border Security Force in District Koraput and Malkangiri.
Many Jawans and officers of Border Security Force have sacrificed their lives for the nation in fight against Naxals. Total 63 dreaded Naxals were killed, out of which 09 Naxals were killed in 2021. Similarly, a total of 790 Naxals were apprehended, out of which 06 Naxals were apprehended in the year 2021, the IG pointed out.
A total of 629 hardcore Naxals surrendered, out of which 8 Naxals surrendered in 2021 and 387 IEDs (live bombs) were recovered out of which 19 IEDs were recovered in 2021, he further said.