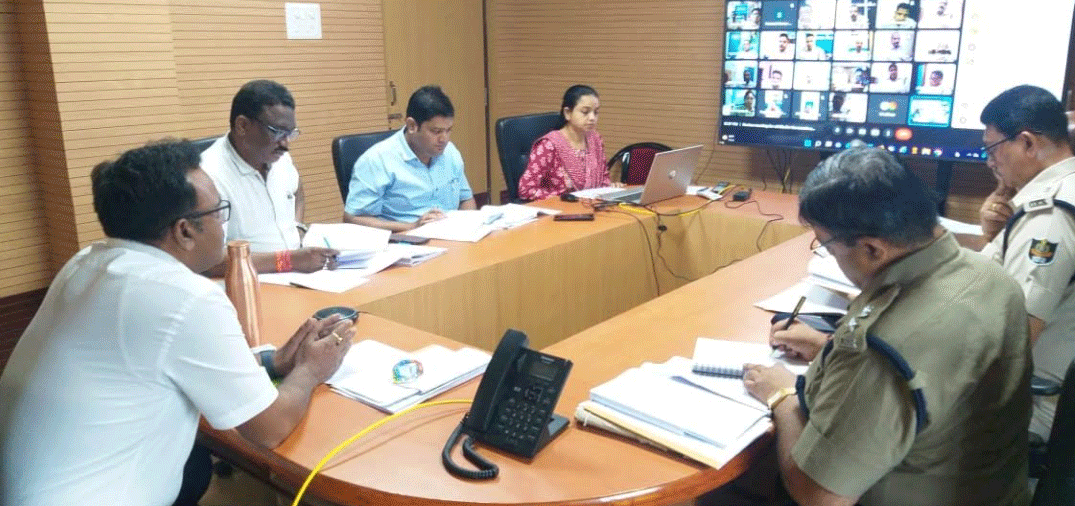 Cuttack: Commissioner of Excise, Odisha, Ashish Kumar Singh on Friday advised Excise Officers to go through the latest judgments of High Court and Supreme Court on NDPS Act to make such cases stronger.
Top Cop, Mr.Singh while inaugurating a one-day seminar on Narcotics Drugs and Psychotropic Substances (NDPS) Act was organized by the Excise Directorate, Cuttack through virtual mode today wherein all the Excise Officers of the State took part, advised them in this regard.
During inauguration, Mr.Singh briefed all to participate proactively and implicate the law properly during the search, seizure and investigation. He instructed all the Excise officers to go through the latest judgements of the High Court and Supreme Court on NDPS Act.
The State Excise Chief informed that with the accused persons resorting to new technology in illicit trafficking and the changes in law, it is imperative for all to be knowledgeable for observing the mandatory provisions of the Act and for adducing evidence in court.
Sarat Chandra Samanta, Public Prosecutor, Khordha highlighted on different provisions of NDPS Act, the lacunae in filing papers, adducing evidence in the court of law and advised the Excise Officers to follow the provisions strictly.
Praveen Chandra Tripathy, Deputy Superintendent of Police, STF, Bhubaneswar explained the provisions of pre-trial disposal of drugs and forfeiture proceeding under NDPS Act.
Rama Chandra Mishra, Deputy Commissioner of Excise, Enforcement explained about the types of Narcotics and Psychotropic Drugs and their abuse in the society.
Rajat Kumar Praharaj, EDC, Cuttack and Prasanna Kumar Acharya, consultant to Excise Commissioner dwelt upon different provisions.
Rama Chandra Palata, Joint Commissioner of Excise and Dibyalochan Mohanta and Dambarudhar Khanda, Deputy Commissioners of Excise also participated in the seminar.
The Excise Officers of the State during interaction made queries in the doubt clearing session and which were suitably explained and they were taught about the procedure of search, seizure, investigation and the technique of adducing evidence etc.
The Excise Commissioner at the conclusion of the seminar stressed upon conducting such seminars in each month and stated that steps are being taken to train all Excise Officers in the coming days and hope that all Officers take advantage of such seminars to make themselves comfortable in disposal of their day-to-day enforcement activities.