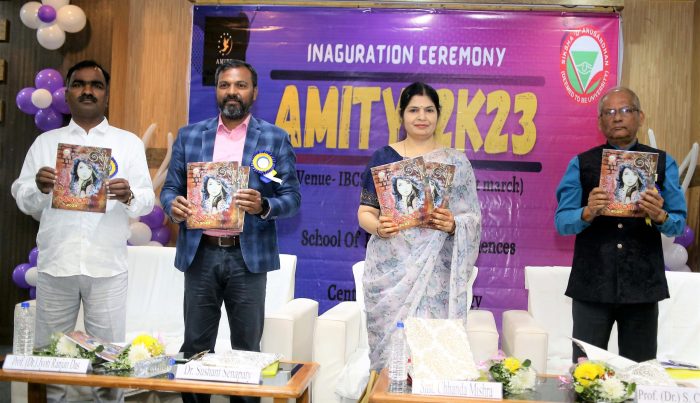 Bhubaneswar: Pharma students should keep themselves abreast of developments in the industry and learn continuously to remain relevant in their chosen field, an expert said.
"Learn continuously and keep abreast of developments or you'll become irrelevant," Dr. Sushant Senapaty, Senior Manager, Wipro Digital Operations and Platforms, Kolkata, said while addressing 'Amity-2023', the annual day celebration of School of Pharmaceutical Sciences and Centre for Biotechnology run by Siksha 'O' Anusandhan, held here on Wednesday.
Dr. Senapaty, a physician by profession who now writes scientific documents, was the chief guest on the occasion. He said students should always keep in focus the patients who will benefit by their work in pharmaceutical companies.
"Never think that you are working for a company but for the people at large who include your own family members," he said.
 Eminent writer and singer Chhanda Mishra attended the program as the chief speaker while Prof. Jyoti Ranjan Das, Dean (Students' Welfare) of SOA was the guest of honour. Prof. (Dr.) S.C. Si, Dean of SPS, presided over the event which was compered by Prof. Laxmidhar Maharana.
Ms. Mishra advised the students to nurture their good qualities and shun the ones like anger and indolence which caused the downfall of a person. "There is a need to be grateful all the time," she said.
Prizes were handed over to the students who had come on top in different competitions held in the institutions earlier. 'Aaron', the periodical produced by the students, was unveiled on the occasion.