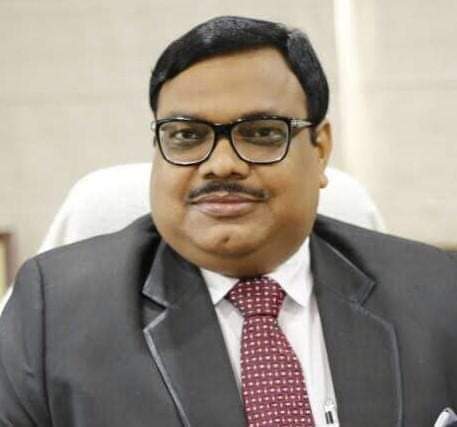 Bhubaneswar: Leading Information Technology (IT) Honcho Manoranjan Mohapatra succumbed after battling against COVID-19 here on 23 May early morning in a private hospital, family sources said.
Mohapatra, 53 is survived by his caring wife Anuradha Mohapatra and two loving daughters Adyasha and Ayusha breathed his last around 5.30 AM Sunday.
Founder and Managing Director of Suyog Computech Private Limited, one of the most leading IT company, Mohaptra was a native of Gopalpur in Narasinghpur in Cuttack.
Known for his noble approach towards humanity was an ardent devotee of Lord Jagannath, used to feed Maha Prasad to anybody and everybody, who sought his support for it.
An wonderful host and very kind hearted personality, he never says 'NO' to anybody and always helps people smilingly, admits a senior Principal Secretary of Government of odisha.
He was tested positive in first week of May and was admitted to a private hospital for treatment and later shifted to another Health Care Facility for better treatment. However, he succumbed to the virus.
Highly admired in the Electronics and IT Sector across the State did Bachelor in Engineering in Electronics and Communication from Baba Saheb Ambedkar Marathawada University, Maharashtra.
He was a born entrepreneur and set up Suyog Computech, which has overseas offices, including London, UK.
Mohapatra was highly successful in business for which Suyog Computech received the MSME Technology Award for Excellence & Innovation jointly from Department of MSME, Government of Odisha & NSIC Government of India in 2021
His company received Software Technology Park of India (STPI) Top Exporter Award 2018-19.
State Export Award for 2016-17 from Department of MSME, Government of Odisha was received by Suyog Computech.
His company also bagged "ENTERPRISE IT SERVICES" Award in NASSCOM East's IT Awards 2017.
His untimely demise, has created a huge void in the IT Industry, who was all along was positive and understanding.
Mohapatra's religious and positive approach has been widely acclaimed in Government and Corporate Sector.
A Principal Secretary appreciated his effort as a 'Divine One', which will be soon felt as a huge loss.
Mohapatra's last rites were organized with COVID-19 Protocol at Satya Nagar Crematorium in presence of few family friends.