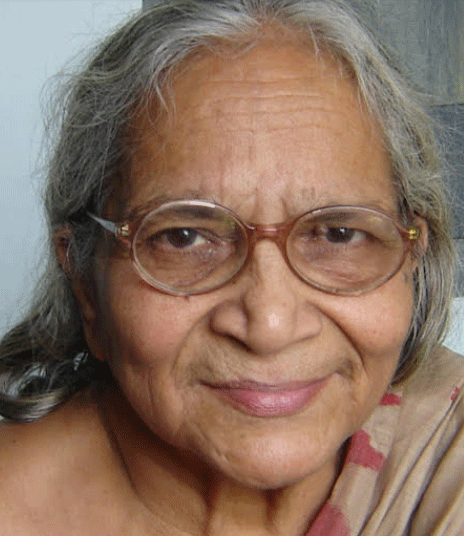 Cuttack: Noted litterateur Manorama Mohapatra passed away here Saturday evening after suffering briefly.
She was 87.
She was admitted to SCB Medical College & Hospital after complaining of chest pain and breathed her last while undergoing treatment.
A former Editor of Odia daily 'The Samaja' she authored 'Jhitipiti Kahe Satakshi' in the Odia daily that provided analytical and critical analysis of contemporary issues.
Her first book was 'Juar Jeiunthi Uthe', a collection of poems on women emancipation and empowerment was published in 1960. 'Band Gharara Kabat', 'Ardhanareeswara', 'Baidehi Visarjita', 'Sanghatir Samhita', 'Shakti Rupena Sansthita', 'Roopam Roopam Pratirupam', 'Smruti Chandan', 'Samay Purusha', 'Smritir Naimisharanya', '151 Poems', 'Arup Aalo' in Bengali, 'Ye Prithvi Sarsajjya', 'Uttara Niruttara' are some of her highly acclaimed literary works which have been inspiring generations.
She was honoured with Sahitya Academy Award in 1984, Soviet Nehru Award in 1988, Critic Circle of India Award in 1990, Iswar Chandra Vidyasagar Samman in 1991 and Rupambara Award in 1994.
Chief Minister Naveen Patnaik mourned her death.
In his message he said, "As an educator, writer and orator, the late Mohapatra has created a special place for himself in the Oriya world. She has been instrumental in raising awareness on various social issues, especially women's rights and issues. As an Editor, she maintained a high standard of journalism.
As a member of the Lok Sevak Mandal, she played an important role in social service.
"Odisha had lost an orator and a majestic woman in her absence," he said.
The Chief Minister extended his deepest condolences to the bereaved families