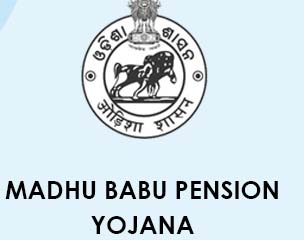 Bhubneswar: The State Government has directed the Collectors to initiate all required steps to ensure smooth disbursement of Madhu Babu Pension Yojana (MBPY) money in cash mode to the beneficiaries in the month of June.
Expressing concern over the difficulties faced by old persons and PwDs to collect their monthly pension from banks, the State Government last month decided to distribute the MBPY money in cash to the beneficiaries. Till last month, the pension was disbursed on the Direct Benefit Transfer (DBT) mode.
In this direction, Secretary of Department of Social Security & Empowerment of Persons with Disabilities (SSEPD) Aswathy S. has written a letter to all Collectors.
"All MBPY pensioners including the new sanctions will get pension in cash. Old/differently-abled beneficiaries, who are otherwise unable to come to disbursement places, shall receive pension at their doorstep. The list of such beneficiaries may be prepared and communicated to the officials/staff engaged in the disbursement process. There will not be any other method of disbursement as far as MBPY is concerned," Shrimati Aswathy told Collectors.
She instructed the Collectors to undertake adequate steps to raise awareness and sensitize beneficiaries under MBPY about cash disbursement; particularly those beneficiaries who used to receive pension through DBT in their bank account. Public announcements will be made in rural areas to sensitize people about cash disbursement.
The Secretary also said that the pension disbursement should be carefully done by following the acquittance roll generated from NSAP-PPS. The disbursing officer will conduct physical verification with the list of pensioners at the time of disbursement
Further, the Collectors were asked to make necessary arrangements at disbursement places for sufficient shade, drinking water facilities etc. for pensioners. Time and place of disbursement will be scheduled keeping in view the prevailing weather conditions.
The beneficiaries, who were unable to withdraw pension in previous months due to Aadhaar mis-match or otherwise, will be verified on the spot and information in this regard to be compiled for further action.
Block officials asked to supervise the pension disbursement till completion of the process.
All preparatory activities for disbursement should be completed by June 10 positively. Bankers should be advised to ensure the availability of cash vans on the day of disbursement and BC/CSPs service for seamless disbursement of cash, she pointed out.
The District and Block officials were directed to remain vigilant and ensure that no genuine beneficiary is left out.
In the case of the National Social Assistance Programme (NSAP), there will not be any change in the disbursement process. DBT under NSAP for June, 2023 has been processed. The DBT paid pensioners under NSAP will be ensured to receive/ withdraw cash at BC/CSPs as before, she added.
MBPY was launched on January 1, 2008 in an effort to bring more people from vulnerable sections of society under the social security net. Currently, over 28.5 lakh beneficiaries are served by MBPY. Under the scheme, those aged between 60-79 years are provided Rs 500 per month, while those above 80 years get Rs 700 per month.