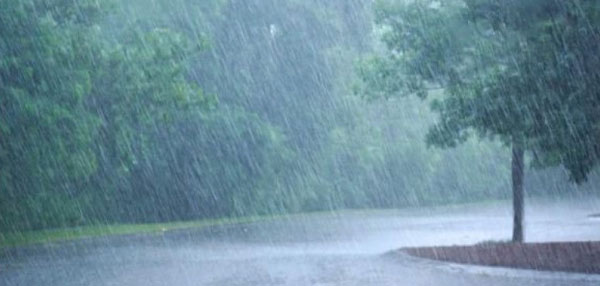 Bhubaneswar: A fresh low pressure area has formed over northwest & adjoining westcentral Bay of Bengal off south Odisha-north Andhra Pradesh coasts, the India Meteorological Department (IMD) said on Tuesday.
The system will move nearly westwards across south Odisha and south Chhattisgarh during next 24 hours, it said.
Under its impact, heavy to very heavy rainfall would occur in some parts of Odisha while maximum regions would witness light to moderate rainfall till September 8, IMD's Bhubaneswar centre said in a bulletin.
The southwest monsoon has now been active in Odisha. Light to moderate rain has occurred at most places over the districts of interior and coastal Odisha with heavy to very heavy rainfall in some places of Ganjam, Mayurbhanj, Cuttack, Koraput, Gajapati, Dhenkanal, Kandhamal, Nayagarh and Jharsuguda districts.
State recorded an average rainfall of 16.7 mm in the past 24 hours. Highest rainfall of 142.4 mm was recorded at Belaguntha block of Ganjam district, followed by 132 mm at Suliapada and 103 mm at Khunta of Mayurbhanj district, it said.
Predicting heavy rainfall, the IMD has issued an orange warning (be prepared) for Malkangiri, Koraput, and Nabarangpur for today. The IMD said these three districts will face temporary water logging in low lying areas, poor visibility and traffic congestion in urban areas.
The weather office advised farmers to postpone application of fertilizer/chemicals in agricultural fields and keep livestock animals in safe places.
Similarly, yellow warning (be updated) has been issued for Rayagada, Gajapati, Ganjam, Kandhamal, Kalahandi, Bolangir, Nuapada, Balasore, Bhadrak, Mayurbhanj, Keonjhar, Sundargarh, Jharsuguda, Sambalpur districts for today.
Few places of Malkangiri, Koraput, Nabarangpur, Rayagada, Kalahandi, Nuapada, Bolangir, Bargarh, Sambalpur, Sonepur, Boudh, Sundargarh, Jharsuguda, Deogarh, Keonjhar, and Mayurbhanj districts will receive heavy rainfall tomorrow (Wednesday), the Met office said.