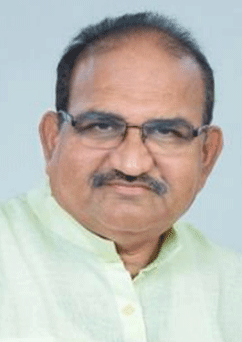 Bhubaneswar: Following assassination of former Health Minister Naba Kishore Das in presence of his personal security officer (PSO), Leader of Opposition(LOP) Jayanarayan Mishra has returned his personal security officer (PSO) deployed by the State Government.
Briefing reporters, Shri Mishra said after the assassination of the former Minister by a police personal, he has lost faith in Odisha Police and so decided to return the PSO.
He also alleged that Odisha Police personnel are involved in criminal activities and he has no faith in them.
The BJP leader reiterated that the former Health Minister died at the spot at Brajarajnagar when ASI Gopal Krushna Das fired at him at a close range on January 29 last.
He demanded the State Government to make public the report of the ECG conducted at the Jharsuguda District Headquarters Hospital where Das was taken after the firing incident.
Shri Mishra also demanded to make public the fitness certificate given by the Jharsuguda hospital for airlifting the Minister to Bhubaneswar for treatment.
Though Naba Kishore Das was dead he was airlifted for treatment at a private hospital in Bhubaneswar and alleged that for the first time an operation was conducted on a dead person, he claimed.
He also questioned why Chief Minister Naveen Patnaik had folded his hands when Shri Das was being admitted to the Apollo Hospital here.
Alleging a conspiracy in suppressing the case, the BJP leader demanded a CBI inquiry into the incident to unravel the truth behind the assassination of Naba Das.
The return of PSO by a senior lawmaker will set a wrong tradition in the State as PSO security coverage is being provided to all Ministers and many of the MLAs, MPs and other political leaders.

If other leaders follow the suit, it will be very difficult for the Odisha Police to ensure security for the elected public figures, said a senior Police official.