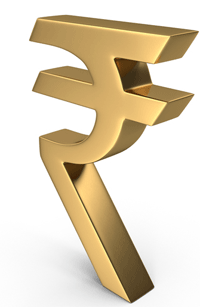 Bhubaneswar: When there is requirement to pump more funds to the hands of the people, spending by the State Government has gone down drastically in Odisha, which is a major cause of concern.
Instead of spending more as compared to last year, Odisha Government has spent over Rs.13,000 Crores less funds during last 9 months.
Less spending by the State Government is attributed to COVID-19 Pandemic and it has slowed down the growth.
A Detailed Analysis on expenditure during April-December reveals that during this period Total Expenditure by the State Government was Rs.72,968 Crore.
As compared to last year State Government has spent less funds worth Rs.13,144 Crore.
Fiscal Monitor Report of Odisha has revealed that while during April-December-2020 expenditure of the State Government was Rs.86,112 Crore, it came down heavily.
Overall spending was 15 Percent less as compared to last year, whereas during 2019 (April-December), State Government spent more than 14 Percent as compared to 2018.
This is a cause of concern as Odisha is heavily dependent on Government spending as all developmental expenditure spurs growth and release funds in the hands of the people, pointed out an analyst.
State Government allocated Rs.1,14,791 Crore of Revenue Expenditure during Fiscal 2020-21.
However, Revenue Expenditure has also gone down with spending of Rs.60,897 Crore, which is less 15 Percent as compared to last Fiscal.
Spending in Revenue Sector during 2019(April-December) was Rs.71,697 Crore, which was more than 23 Percent as compared to 2018.
Annual Budget for 2020-21 accounted Higher Capital Spending with 35,209 Crore.
However, Capital Expenditure has gone down by 16 Percent, resulting less spending on infrastructure development and asset creation.
While in the Nine Months of 2020, Capital Expenditure was Rs.8088 Crore, which was Rs.11,692 Crore during corresponding period of 2019.
So spending on both Revenue and Capital Expenditure has gone down and in next two months, it will not be possible to spend more and achieve the target, admits officials.
In the annual Budget of 2020-21 Development Expenditure was stipulated at 17.39 Percent as to Gross State domestic Product(GSDP).
During this period Development Expenditure has gone down to 8.16 Percent of GSDP.
Similarly Revenue Expenditure, which was Budgeted to 19.25 Percent in Annual Budget of 2020-21, gone down to 10.21 Percent of GSDP>
GSDP of Odisha is Rs.5,30, 000 Crore and with less spending, State Economy will squeeze, feel Analysts.
So far Tax Collection during this period is concerned while it was targeted to collect Rs.56,000 Crore up to December, collection was Rs.34,109 Crore.
Growth over corresponding period of last fiscal was 6.14 Percent more and this was due to overdrive by Tax Collecting Authorities.
State Government is hopeful of achieving Revenue Collection Target from Own Tax and Non Tax sources, however less flow of Central Funds is posing tough time for the State Exchequer, admit officials.