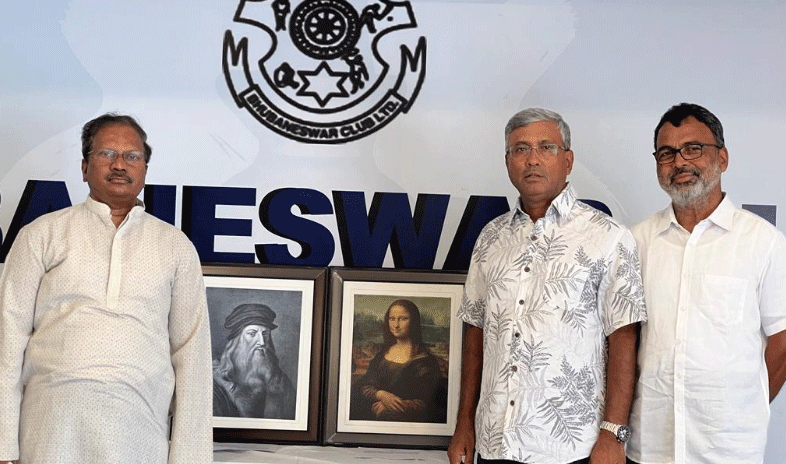 Bhubaneswar: With Culture Czar, Asit Tripathy as President of the elite Bhubaneswar Club, more and more cultural activities are organized here.
The new Management of Bhubaneswar Club headed by Mr.Tripathy has brought in a high degree of intellectual quotient to the club life.
So Bhubaneswar Club celebrated the 570 birthday of the greatest European Master Leonardo Da Vinci.
Born on 15 April 1452, was an Italian Polymath of High Renaissance, was respected as an ace painter, engineer, scientist, theorist sculptor and architect.
He was one of the greatest painters in the History of Art. His Magnum Opus, the Mona Lisa was his best creation.
Respected for his technological ingenuity, he conceptualized flying machines.
The Bhubaneswar Club Cultural Chapter Sukrut, which is in the forefront in the state for its cultural activities organized a ceremony to honour and celebrate the Master Painter.
Sukrut is organizing ceremonies to honour the litterateurs and other artists of international eminence.
Members are happy as the new club management has brought in a high degree of scholarly measures to the club life, which was earlier totally absent.
Now Members are elated and the elite club is hitting headlines with a positive image, thanks to Mr.Tripathy's initiative.