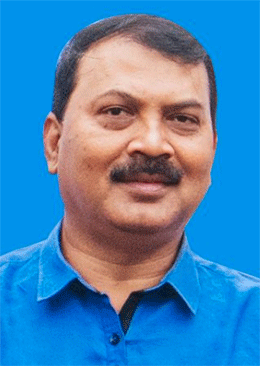 Bhubaneswar: Additional Chief Secretary, Revenue and Disaster Management, Satyabrata Sahu on Saturday asked concerned officials to expedite the land acquisition process for early grounding of big railway projects in the State.
Mr.Sahu reviewed the land acquisition status for Khurda-Bolangir new rail line project, Talcher-Bimlagarh new rail line project, doubling of Sambalpur-Talcher, Brundamal-Jharsuguda fly over, Bhudapanka—Salenga, Angul-Sukinda, Vizianagaram-Sambalpur, Jeypore-Nabarangpur, Jeypore-Malkangiri and Koraput-Singapur Road doubling projects.
In the meeting, Mr.Sahu asked officials to complete the required forest diversion for the Khurda-Bolangir railway project by this month end and the remaining land acquisition by August end.
He also instructed to complete the tree counting process in Deogarh district soon.
The land acquisition process for Angul-Sukinda railway project in Angul district will be completed by September 30.
It was also decided in the meeting to expedite the Court hearing process for Angul-Sukinda railway line.
Mr.Sahu directed the Revenue Divisional Commissioners (RDCs) to review the projects at their level in regular intervals.
Among others, Special Secretary Revenue & Disaster Management, Abhay Nayak, Trilochan Majhi and Joint Secretary Madhusmita Sahu & Elora Samal, RDCs of three divisions, ADMs of concerned districts, land acquisition officers, projects directors, chief engineers along with officials from Forest and Transport departments attended the meeting.
Earlier Mr.Sahu took up the land acquisition process for construction of various national highway (NH) projects and he put those on fast track mode in the State.
During last few months there has been substantial progress in the land acquisition process and adequate compensation payment has been made to the affected people.
The National Highways Authority of India (NHAI) officials have thanked Mr.Sahu and Team Revenue for their prompt response in this regard.
Out of 21 villages coming under the Cuttack-Angul section of NH-55, land settlement has been completed in 17 villages and the acquired land has been handed over to the NHAI.
Similarly, land acquisition at 61 of 70 villages comes under Angul-Sambalpur section of NH-55 has been completed so far and the acquired land has been given to the NHAI.
Apart from the above projects, the ACS Mr.Sahu is regularly talking to District Collectors of Balangir, Nuapada, Koraput, Mayurbhanj, Kalahandi and other districts.
Further, ACS Mr.Sahu has directed the NHAI officials to speed up the construction activities wherever the land acquisition has been completed.
As the Railways and National highways are plying important role for transportation, he asked all concerned officials to fast track the land acquisition drives and handover the acquired land to Railways and NH authorities on priority basis.