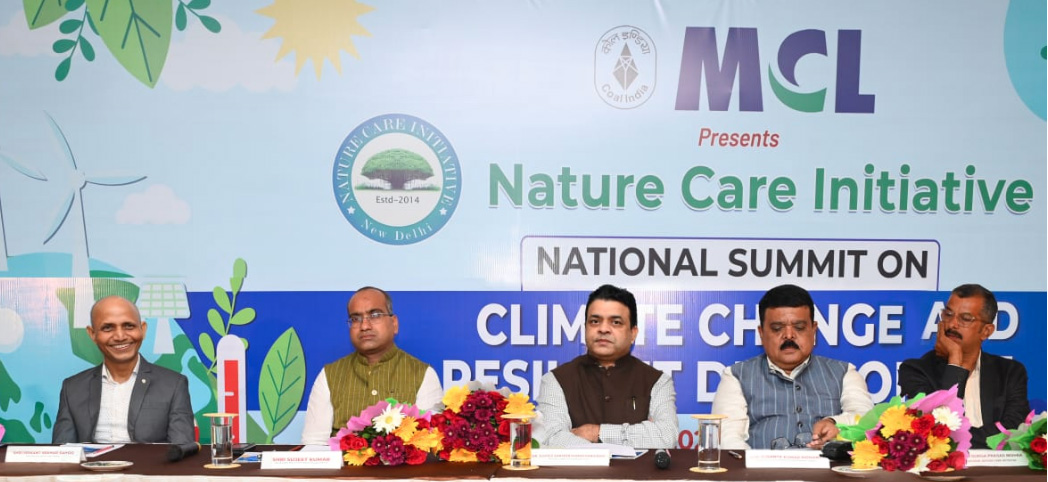 Bhubaneswar: Orissa High Court Judge, Justice Sanjeeb Panigrahi today appealed one and all to come forward for the conservation of ponds and other water bodies to control ground water duplicity.
Speaking at the National Level Summit on Climate Change & Resilient Development organized by Nature Care Initiative here, Justice Panigrahi said only human beings are responsible for the damage to nature and the environment.
If mangrove plantation will not be carried out in the coastline, the state may face severe damages during the natural disasters in coming days, he said. Protection of the mangrove plantation is also highly essential to get protection from cyclones, the HC Judge Justice Panigrahi said.  
Stating inclusion of environment subjects in school syllabus will not only help, he suggested to include field study on environment. He also suggested conducting a performance audit of all programmes and schemes of the state government made for disaster management.
Speaking on this occasion, Rajya Sabha Member Sujeet Kumar said Odisha is a pioneer state in implementation of Climate Change Action Plan, presentation of special Green Budget and formation of Green Climate Fund.
Due to global warming and climate change, Odisha has faced eight major cyclones in the past 22 years. To get protection from cyclones and floods, the State Government has constructed 500 shelter homes in different parts of the State, he said.
The State has set a target to produce 10,000 MW green energy in next seven years, the MP stated.
State Information Commissioner Susant Kumar Mohanty said the people are feeling heat in the month of November due to the impact of climate change and global warming. People are forced to wear masks due to high-level pollution, for which we the people are responsible.
The Government or any institution cannot control it, everyone should join hands to combat the hidden demon, he added.
Chief Executive Officer of the Nature Care Initiative, Srikant Sekhar Sahu presided over the meeting.
In the Technical Session, Nature Care Initiative Chief Advisor Durga Prasad Mishra chaired the meeting.
Dean of Central University, Koraput, Sarat Kumar Palit, Dean of Xavier University Sutapa Pati and Associate Professor of IIT Bhubaneswar Sandeep Patnaik enlighted the participants with their rich knowledge on environment protection and nature care.
Eminent Civil Society Personalities, Youth, Environment Activists, and people across the State joined the Day Long State Level Workshop and participated in the deliberations organized by Nature Care initiative.