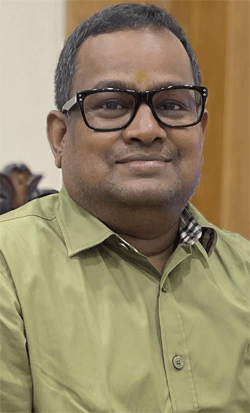 Bhubaneswar: With Men's World Cup Hockey in view, both Union and State Government have joined hands to operationalize the Rourkela Airport in a time bound manner.
Today a high level meeting was held between the Odisha Government and Government of India to expedite the operationalization of the Rourkela Airport as Men's WCH date is fast approaching.
The mega sporting event will be held at the Kalinga Stadium in Bhubaneswar and Birsa Munda International Hockey at Rourkela from January 13 to January 29, 2023. As many as 16 countries are participating in the Global Event.

Bishnupada Sethi, Principal Secretary Commerce & Transport and Usha Padhee, Additional Secretary Civil Aviation held Joint Meeting with the senior officials of Airports Authority of India(AAI), Steel Authority of India Limited (SAIL) and other stakeholders engaged in setting up the infrastructure of the airport.
While Mr.Sethi urged the senior officials of AAI and SAIL to work jointly keeping in view the Global Event in sight, Ms.Padhee asked to identify the critical issues and chart out strategy accordingly for implementation.
Recently Chief Secretary Suresh Chandra Mahapatra has written letters to Secretary Civil Aviation and Secretary Steel in this regard.
While both the State and Union Government are working in tandem to commission the Rourkela airport, there are areas of concern, which was raised by the State Government, said sources.
Looking at the concern of the State Government, Union Additional Secretary Civil Aviation, Ms.Padhee asked the AAI authorities to adhere to the timeline and to be in constant touch with the State Government and SAIL Officials.
While infrastructure work is going on documentation for Directorate General Civil Aviation (DGCA) clearance for operation of Rourkela Airport, officials say.
Once infrastructure work is completed, application will be submitted to DGCA for inspection and clearance for flight operations from Rourkela.
Rourkela Airport was planned for 2B Airport and license was obtained however, looking at the operational issue, it has been decided to upgrade it to 2C category for which AAI is taking up the infrastructure work.
While Principal Secretary Commerce & Transport Mr.Sethi assured all out support for the AAI authorities, Ms.Padhee expressed her commitment towards the State, which is hosting a Global Event with all sincerity.
With two Top Mandarins joined hands to expedite the work in a time bound manner, it is expected that few critical issues, which was concern of the State Government will be sorted out at the earliest, officials feel.