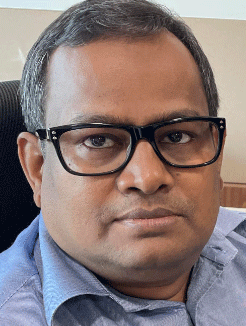 Bhubaneswar: There is a piece of good news for South Odisha ahead of Diwali, the Director General of Civil Aviation (DGCA) has issued license to start operation at Jeypore Airport in Koraput district.
Thanks to the sincere efforts of Bishnupada Sethi, Principal Secretary Commerce & Transport, who was pursuing the DGCA License efforts from the beginning and ground work for detailed paper work was initiated by the Department of Commerce & Transport.
Team Odisha led by Mr.Sethi worked in tandem with the senior officials of Ministry of Civil Aviation (MoCA).
Now DGCA has issued the License for operation from Jeypore. And the Ministry of Civil Aviation (MoCA) has informed about the development through its twitter handle sharing the license certificate.
"Another milestone a day ahead of #UDANDiwas! Jeypore Airport of Odisha, gets the license to carry out scheduled air operations under #UDAN. This will help boost tourism and development of this tribal region," the MoCA said.
Additional Secretary, MoCA, Usha Padhee thanked the Team Odisha and Airport Authority of India (AAI) for issuing the license for the airport.
"Wish to see the #UDAN flights fly to Jeypore soonest. #Koraput, the tribal heartland, is so dear a place to me," she said in a tweet.
The Jeypore airport has been redeveloped under Regional Connectivity Scheme (RCS)- UDAN (Ude Desh Ka Aam Nagrik).  
The Airport Authority of India had awarded routes from Jeypore to the Selected Airline Operators for operation of UDAN flights. Subsequently, the awarded UDAN routes were cancelled due to non-compliance with provisions of the contractual agreement by the Selected Airline Operator(s).
Later, the RCS routes connecting Jeypore with Bhubaneswar and Vizag were offered in the fourth round of bidding of UDAN and awarded to SAO for operation of UDAN flights in October, 2021. Very soon, flight operation to the south Odisha town will start, sources said.