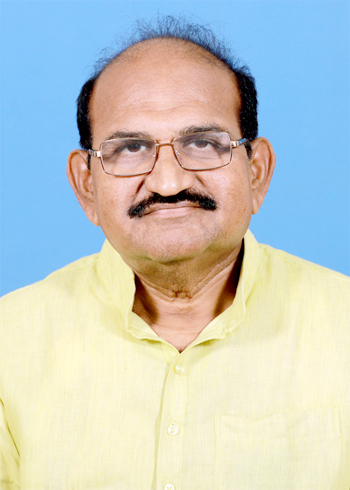 Bhubaneswar: Ahead of the BJP National President JP Nadda's visit to Odisha, Leader of Opposition lJayanarayan Mishra on Tuesday floated paddy cultivation theory while briefing media persons about BJP's preparation for Mission 2024.  
Comparing the election preparation with the cultivation of paddy crop, Shri Mishra, who comes from a farmer background, said, "Crop can be cultivated in one single day. In order to get a good yield, one must sow the seeds at the right time, irrigate the field, remove weeds and apply fertilizers as per schedule as every venture needs to be taken up in accordance with a proper process and time frame."
"We are now at the stage of applying fertilisers on the crop. And in 2024, we will harvest the crop in 2024," he said after meeting Union Home Minister Amit Shah and JP Nadda in New Delhi yesterday.
He was saying preparations are underway to form the government in 2024.
The Leader of Opposition also ascertained that there is need for CBI and ED investigation on various leaders as corruption is at its peak in the state.
On the other hand, Opposition Congress and the Governing BJD said the saffron party is daydreaming.
Congress Lawmaker Taraprasad Bahinipati said, "How will they apply fertilizer and yield crops as there is no seed in the crop field. The 2024 result will say who applied the fertiliser and harvested the crop."
Commenting on the CBI and ED probe in Odisha, the Congress leader said the Central investigating agencies are not going there where corruption is at high. They are investing in the States, where BJP is facing a tough challenge, he added.
"Before the 2019 polls, the BJP had set a target of winning over 120 seats in Odisha. But how many seats the party bagged," BJD MLA Saroj Kumar Meher asked.
"The BJP is daydreaming of forming a government in the state. The results of the recently held municipality and panchayat elections show that the people of the state have full faith and trust in Chief Minister Naveen Patnaik," said Shri Meher.
Notably, Shri Nadda is scheduled to arrive in Odisha on a two-day visit on September 29.