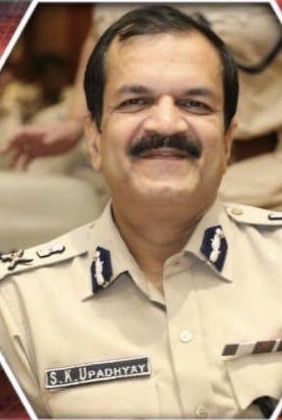 Bhubaneswar: Special Jail Adalats will be organized for first time in Odisha in coordination with State Legal Service Authority (SLSA) and State Prisons & Correctional Services Administration.
Accordingly First Special Jail Adalats will be organized on 24 April in all the Prisons across the State, said an official.
Thanks to proactive initiative of DG Prisons, Santosh Upadhyay, such efforts are being taken up for the benefit of inmates.
DG Prisons Mr.Upadhyay has directed all the Jail Superintendents in this regard and directed to hold the same in their respective prisons.
While few states like Tamil Nadu, Jharkhand have practice of holding Jail Adalats inside Prisons on plea bargaining cases, petty offences which are compoundable as per CrPC.
This will help prisoners to get due court orders in petty cases, inside Jails.
Beginning from 24 April 2021, Jail Adalats will be organized every month and it will be like Lok Adalat inside Prisons.
Around 381 prisoners are in jails due to want of bail conditions /surety though granted bails by courts.
All the details will be shared to SLSA for issuing advisory to District Legal Service Authority(DLSA) for appropriate revision orders by the Higher Courts.
Jail Superintendents will coordinate with Secretary DLSA for facilitating identification of suitable cases for consideration by the Special Jail Adalats.
In the Jail Adalats, cases of petty criminal offences or criminal compundable offences and also Under Trial Prisoners (UTP)s, who want to avail the benefit of Plea Bargaining will be taken up, said sources.
Keeping in view COVID-19 Pandemic, Video Conferencing can be organized for this purpose, if situation warrants, said sources.
The Panel Lawyers as well as Private Lawyers may be allowed to meet with concerned UTPs for the purpose of while following COVID Guidelines, said an official.
Several proactive measures are being taken up by the State Prisons and Correctional Services.
In fact under ePrisons Project, State Prison Administration has issued one laptop to each jail to take care of eMulakat, video conferencing with Courts and other projects under ePrisons.
Under modernizing jails, Prison Administration has issued Organic Compost Machines, Vacuum Cleaners, Power Sprayers, eKiosks, Washing Machines in 20-21.
In the meantime, extra 870 capacity of wards sanctioned by the State Government in 2020-21 for various jails and 135 new staff quarters have been sanctioned.
Steps are being taken for introduction of eCustody certificates to be issued to courts, after training by NIC, said sources.