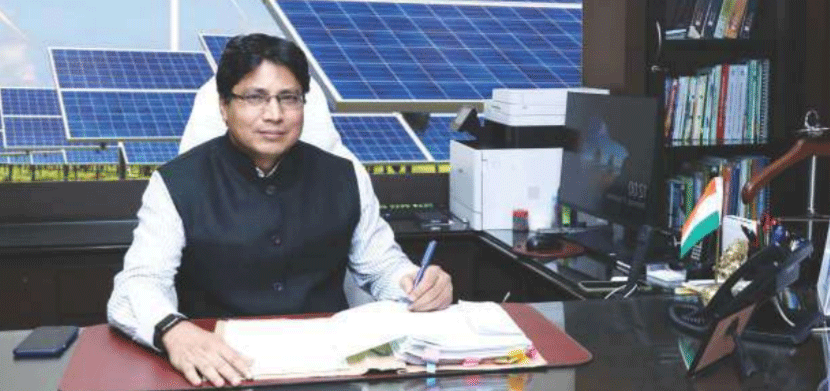 New Delhi: Indian Renewable Energy Development Agency (IREDA). Team IREDA has performed well during this time and scaling high in performance record, thanks to the overdrive of CMD, Pradip Kumar Das.
IREDA, a PSU under the Ministry of New & Renewable Energy (MNRE) today announced audited financial results for Half-year-1 and Quarter-2 FY 2021-22 ending 30 September 2021.
IREDA has posted Total Income from Operations of Rs. 684.80 crore and Profit After Tax (PAT) of Rs. 110.27 crore for Q2 FY22.
The company has reported all-time high half-yearly PAT of Rs. 299.90 crore. The Board of Directors of IREDA approved the Audited Financial Results for H1 & Q2 FY 202122 ending 30th September 2021 in a meeting held today while lauding the company's performance and growth.
Profit After Tax grown to Rs. 299.90 crore against Rs. 206.63 crore. (All-time high).
Total Income from Operations increased to Rs. 1386.97 crore against Rs. 1284.94 crore. (Up by 8%)
Reduction in Net NPA (%): 4.87% against 5.79% (Reduction by 16%) Net-worth: Rs. 3333.19 crore against Rs. 2742.98 crore (Up by 22%) Highlights of Q2 FY 2021-22 as compared to corresponding period during FY 2020-21.
Loan Sanction:  Rs.  5925.12 crore  against  Rs.  1172.32 crore  (Up  by  405%) •  Loan Disbursement:  Rs.  3584.90 crore  against  Rs.  2041.34 crore  (Up by  76%).
Pradip Kumar Das, Chairman & Managing Director, IREDA lauded the dedicated team of IREDA and said that it would not have been possible without Government of India's active support and guidance. He conveyed his sincere gratitude to R K Singh, Union Minister of Power, New and Renewable Energy and Bhagwanth Khuba, Minister of State, New & Renewable Energy, Chemicals & Fertilizers for their continuous guidance and support.
Mr.Das also conveyed his gratitude for the abiding support received by the company from Secretary, MNRE, Board of Directors and Senior Officials of MNRE. He underlined that the collective and focussed efforts of team IREDA is rewarded by record high-yearly profit.