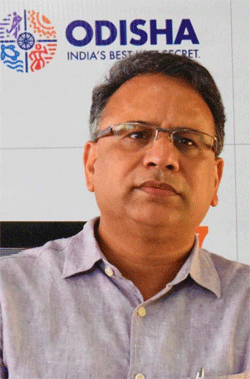 Bhubaneswar: To execute the Electric Vehicle Policy 2021, Department of Finance has issued guidelines for sanction of interest free advance for purchase of electric vehicle by Government employees.
Vishal Kumar Dev, Principal Secretary, Finance has issued the guidelines on Tuesday for this purpose, said official sources.
The State Government has recently introduced the Electric Vehicle Policy 2021 to encourage purchase of electric vehicles to control the pollution emerging from fossil fuel used in vehicle plying on the road.
One of its incentives under the policy consists of providing interest free advance to the Government employees.
As per the guidelines, the advance for purchase of electric vehicles for the State Government employees will be available only up to 31 December, 2025.
The application received after the expiry of the policy period will not be considered.
The interest free advance for purchase of electric operated motor cars will be available only to Group-A & Group-B category of Government employees. The maximum amount of advance is limited to 75 percent of the cost of the electric vehicle subject to a maximum of Rs 15 lakh.
Similarly, interest free advance for purchases of electric two wheelers (electric motorcycle, scooter, scooty and invalid carriages etc.), will be available to Group-C and Group D Government employees and above. The advance amount is limited to 75% of the cost of the Electric Vehicle subject to a maximum of Rs 2 lakh.
The advance amount is to be recovered in 100 equal installments from the monthly salary of Government employees from subsequent months.
If the Government employee retires or expires without payment of full amount of loan, the residual amount will be recovered from their arrear salary bill, leave salary bill, pension, commutation pension or gratuity before its disbursements. If he/she resigns from Government service, the amount will be recovered under OPDR Act, as per the guidelines.
If the Government servant so desires he is allowed to repay the installment in advance.
All other conditions as prescribed under Rule-2 of chapter 14 of Odisha General Financial Rule (Volume-1) and circulars issued there under in force for sanction of Interest bearing advance for purchases of vehicle are applicable in this case mutatis mutandis, it said.
Necessary amendment to Odisha General Finance Rule will be affected in due course, the Department of Finance said.