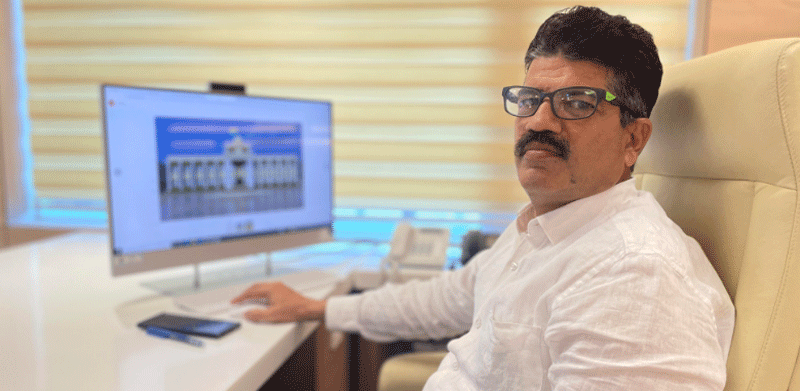 Bhubaneswar: The Crime Branch of Odisha Police has found an international link in the first ever cocaine case detected in the State's Capital city Bhubaneswar very recently.
On 13 April, the Special Task Force (STF) of the Crime Branch seized cocaine weighing 202 grams from Xavier Square and arrested two peddlers, Ravi and Sunny Kumar.
Both the accused have links with international drug mafia and it helped them bring the cocaine into India and the State, said Sanjeeb Panda, Chief of Crime Branch here on Wednesday. The Crime Branch (CB) found the link after analyzing their mobile phones and call record details.
Speaking to reporters here, Mr.Panda said, "It was revealed during the interrogation that the duo had connections with some foreign drug mafia in countries like Switzerland, China, France, United States, Thailand and South Africa. They were in regular touch with the drug peddlers and middlemen in those countries."
The drug paddlers are able to import the cocaine using the existing drug distribution network in Odisha. For selling cocaine, they eyed the high-net-worth individuals, particularly the tourists scheduled to arrive in Bhubaneswar for the Hockey World Cup in 2023, informed the ADG Crime Branch.
The CB also found that apart from Bhubaneswar, the duo had visited Puri to prepare groundwork to establish a distribution network. The Narcotic Control Bureau (NCB) had also joined the interrogation by the CB, given the sensitivity of the case.
According to police sources, prime accused Ravi used to sell cocaine in different areas of Delhi, procuring from a bigger cocaine trafficker in Delhi. He contacted Sunny, who runs a small bangle shop in Bhubaneswar, to expand the cocaine business.