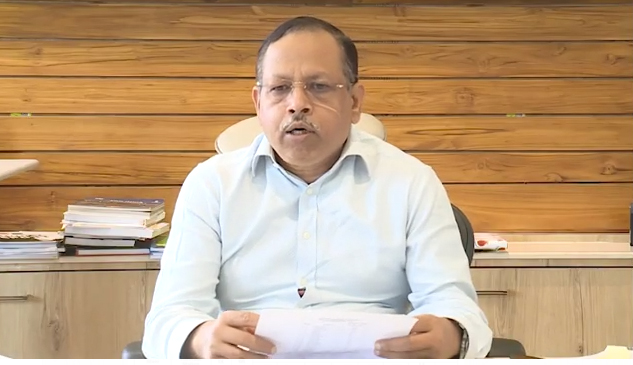 The State economy, which was usually very much dependent on Agriculture and Allied activities for several decades, now, Industries and Service sectors have become the lead sectors and the new driver of growth in Odisha, said Development Commissioner (DC) Pradeep Kumar Jena in the Odisha Economic Survey Report for the year 2021-22.
In 2021-22, Agriculture and Allied activities contributed 20.61 per cent, while Industry contributed 39.51 per cent and Services contributed the remaining 39.88 per cent to Gross State Value Added (GSVA), he said.
The Development Commissioner said Agriculture & Allied sector exhibited contraction of 3.37 per cent in 2021-22, due to multiple natural calamities like heavy rain, unseasonal cyclonic rain and severe cyclonic storm 'Yaas' followed by flood water inundation, cyclone 'Gulab' and 'Jawad' in December, 2021.
Incessant rain on standing and harvested crops in December 2021 and January, 2022 brought widespread damage to paddy and vegetable crops in the State, he said.
However, the broad industries sector has shown steady recovery from the impact of Covid-19 loss and registered 14.46 per cent growth in 2021-22 over 2020-21, against a negative base.
Start-up policy, Make-in-Odisha conclaves, and various facilitation measures for ease of doing business have helped to boost mining and manufacturing activity, attracted investors to the State and the State is gradually becoming the industrial hub of the eastern region of the country, he pointed out.
Mr.Jena said the State's economy has seen a rebound in the year 2021-22 in spite of the second and third wave of Covid-19 hitting the State and real GSDP has grown at a rate of 10.1 per cent as per advanced estimate which is much higher than the national growth rate of 8.8 per cent.
Informing about the reasons behind the recovery of the economy, he said, "This has been possible due to the development approach of the Government, effective handling of the pandemic and vaccination in full swing and proactive fiscal measures."
Similarly, the per capita income of Odisha has grown at a double-digit rate of 16.8 percent in 2021-22. In absolute terms, the per capita income of Rs 48,499 in 2011-12 has gone up to Rs 1,27,383 in 2021-22 (AE). This is attributed to rapid economic growth, capital investment, employment generation and stabilization in population, he pointed out.
Odisha has set an example in prudent fiscal management with consistent revenue surplus for several years and keeping fiscal deficit and Government debt within limits.
Stating the State is expecting significant increase in mining revenues in 2021-22, the DC said, "In future, these would provide further strength to public finances of the State and provide resources to build up a stable medium-term expenditure framework."
Besides, the state has made significant progress in terms of providing houses, improving connectivity and ensuring provision of drinking water facilities and sanitation in rural and urban areas. The investment scenario in new industries is undergoing diversification in terms of both portfolio and outreach, he added.